STYLE FILE
Veronica Beard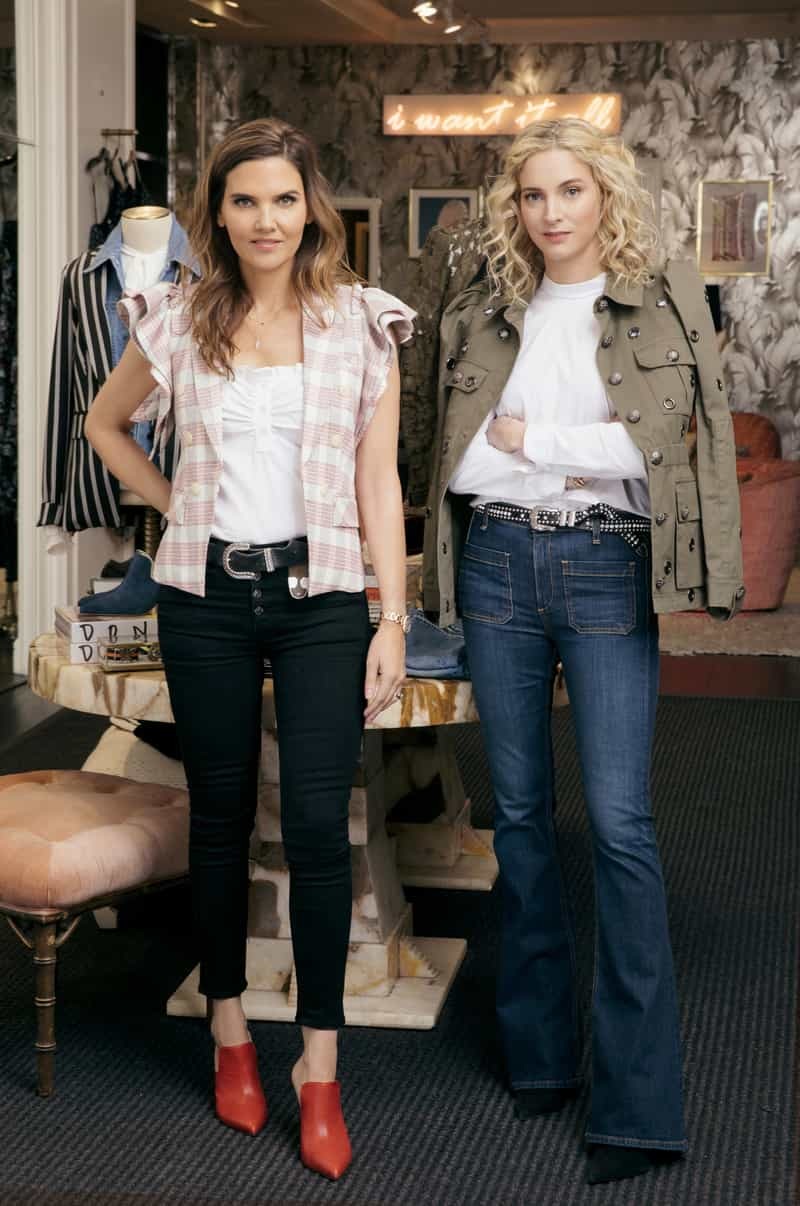 We recently hung out with Veronica Miele Beard (left) and Veronica Swanson Beard (right) who are the co-designers and co-founders of their namesake brand Veronica Beard. They have eight kids between the two, so they know a thing or two about being moms and most importantly designing clothes for moms. Here they share some of their biggest accomplishments, mom fails and the one item every mom should own.
What is one lesson you learned from your mom that you hope to pass down to your kids?
VMB: To be an individual.
VSB: To be a good person, and to be giving and grateful.
Greatest moment as a mom?
VMB: Watching each one become independent.
VSB: Watching my boys discover the things they love to do that give them confidence.
Biggest mom fail?
VMB: Letting them break curfew.
VSB: Looking at my phone.
What's your favorite thing to do with your kids?
VMB: Sitting down to family dinner.
VSB: Piling into bed to watch a movie or having breakfast at a diner on the weekends.
How do you balance having kids and running a successful business?
VMB: With a lot of help but also a lot of support and respect from my kids. It's a two-way street.
VSB: It's never a balance! I do my best to be present – when I'm working or with my boys is the only way it works for me.
What other moms inspire you?
VMB: My mom, and other moms with a lot of kids.
VSB: All moms inspire me. There is something to learn from every woman on this journey.
How do you unwind from work? From kids?
VMB: It's really hard. Sleep, dinner and a glass of wine with my husband.
VSB: I love to put my kids to bed and talk about their days, that time puts everything into perspective for me.
One item every mom needs in her life?
VMB: A Veronica Beard Dickey Jacket!
VSB: A cell phone.
---
MORE FROM OUR STYLE EDITOR