SPOTLIGHT ON
Sachin and Babi
Q & A with Babi Ahluwalia
We recently sat down with Babi Ahluwalia, of Sachin + Babi, to hear about her daily routine, where she finds inspiration and what she never leaves home without.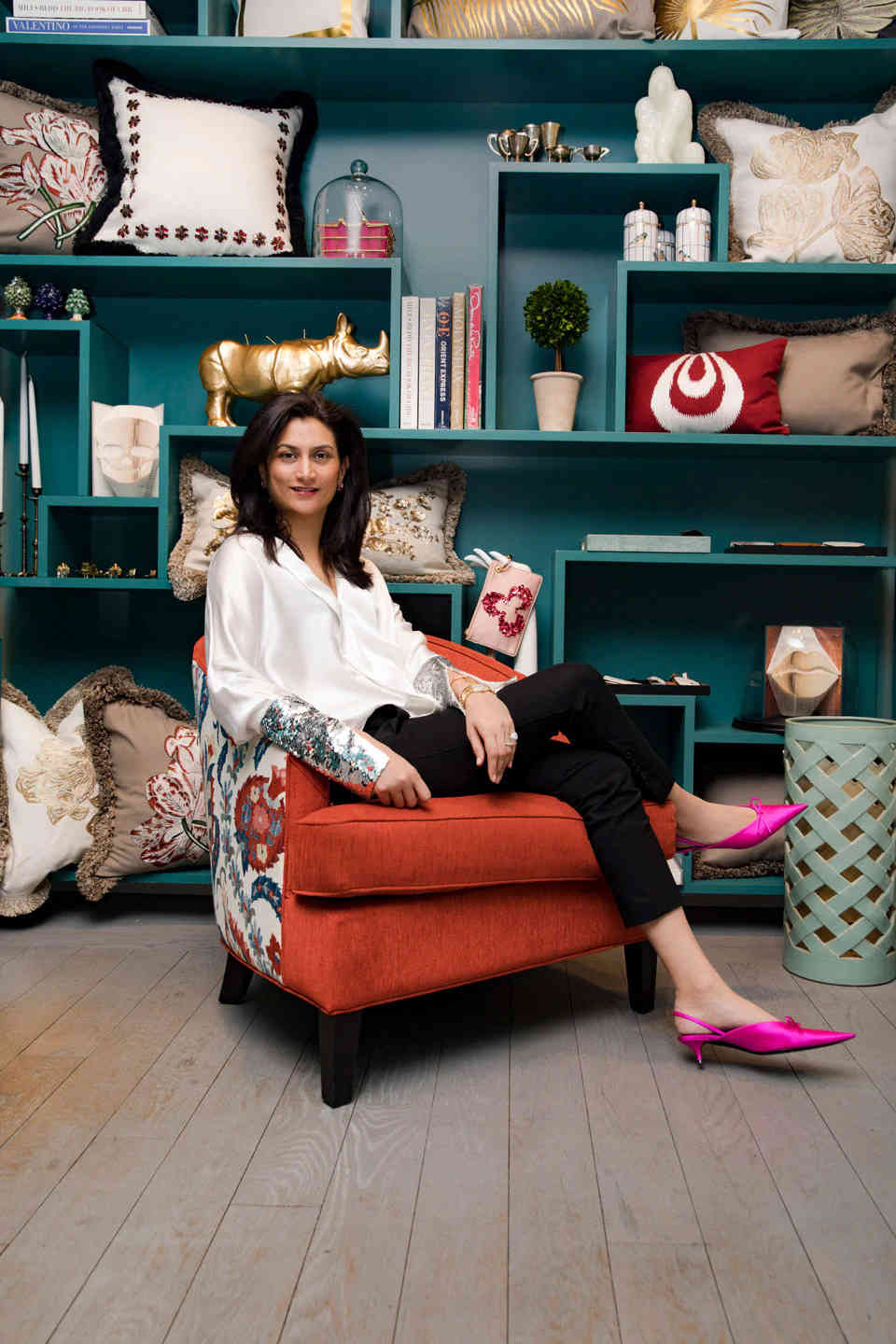 On a typical day what are you doing at ….
7:00 am
Going for a Pilates class at 7:30 or 8:30 depending on day of the week. I really enjoy working out in my neighborhood. Love supporting local businesses! The studio I go to is small and only has a few locations.
1:00 pm
Typically popping out between design meetings and running to Sweet Green to pick up lunch. I always like to see what their seasonal salad is, or I love the buffalo chicken salad.
8:00 pm
I eat the moment I get home so by 8pm I am usually winding down. Either walking the dog, facetiming our girls, opening a nice bottle of wine or sipping on some tea. Just enjoying the night.
Where do you find inspiration?
Travel, movies, music, culture. I thought the VMAs this year were especially inspiring – seeing all the young kids, and new fashion, all of it was so great. We are also so lucky we live in NYC, so seeing all the gals and guys on the street is fun and inspiring. It really comes from everywhere.
What women do you admire for their personal style?
Confident women no matter what their dress size is. Confidence and a happy person always look good. But if you want to get down to the nitty-gritty of it, I really enjoy Amal Clooney, Gwyneth Paltrow, Deepika Padukone – she's so stunning.
What is your most prized possession?
My mom's emerald ring. She gave it to me for my 21st birthday. I was just about to leave home to fly to NYC to come to FIT and she told me to wear it for good luck. It was an expensive piece, but she told me that I had to have it – it was a token of luck and comfort. I have so many memories around this ring.
What do you never leave home without?
My sunglasses. Currently wearing Chanel.
What are your upcoming travel plans?
I am just about to leave for India to see my parents after 2 years! After that Amherst with my youngest daughter for a quick road trip and then Chicago to see my oldest daughter who just went off to college.
What do you always pack for vacation?
A bathing suit in an ideal world – I hate cold vacations, so really love to be anywhere sunny and hot. Always pack sunblock and lots of hats.
What defines your personal style?
I don't take myself too seriously, so it needs to be effortlessly chic.
What items should every woman own?
Great undergarments. A good playlist. Investment in good friendships. Facials and all things self-love and care.
---
MORE FROM OUR STYLE EDITOR