Heirlooms Reimagined
An old favorite in your jewelry box is new again...
Bring us your tired jewelry, your sentimental heirlooms and unworn pieces long relegated to the safe or jewelry box. Our Jewelry Advisors will match you up with a jewelry designer that fits your aesthetic and vision—to collaborate on a stunning new piece that is uniquely yours!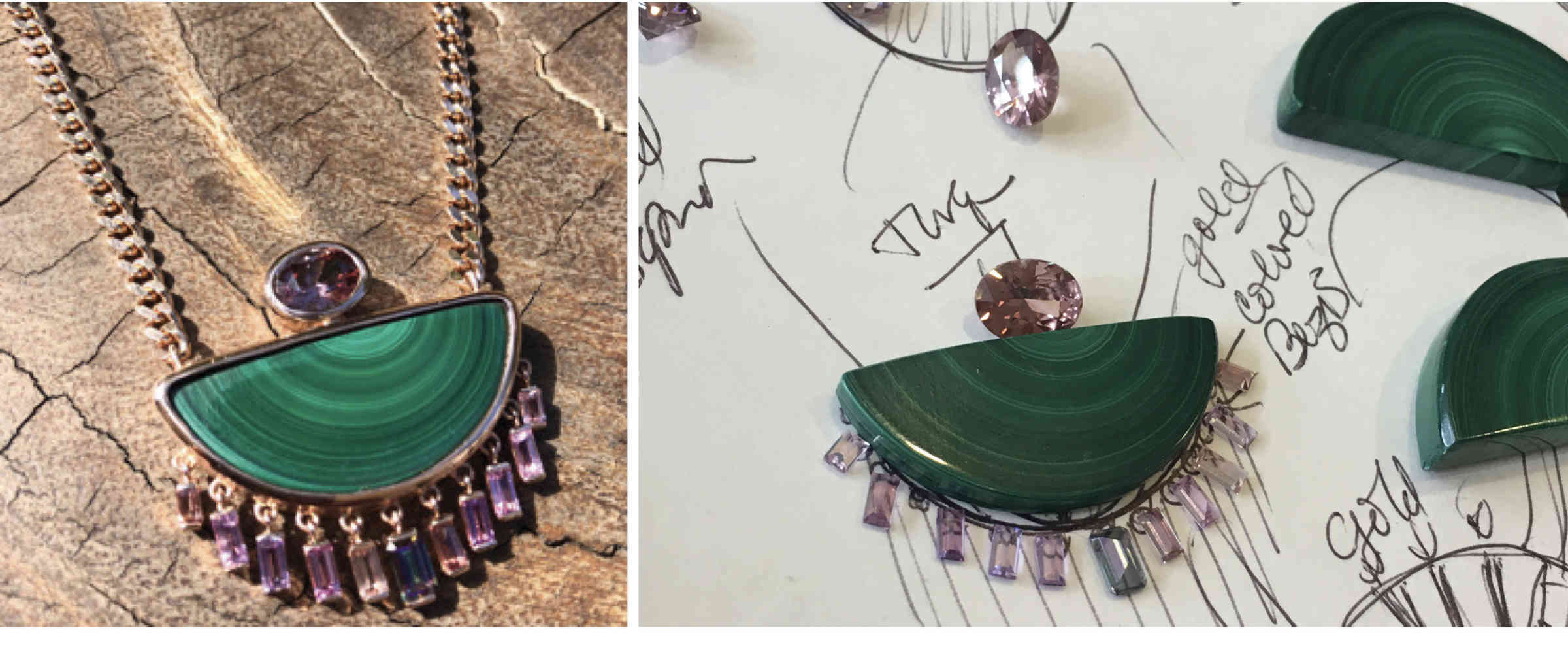 Imagine the stones from your beloved grandmother's or favorite aunt's ring "always with you." You could be wearing it around your neck every day in an artistic modern setting, crafted by one of the world's top jewelry design houses.
One of the wonderful things about diamonds and gemstones is that they last forever and hold powerful connections to the special women who wore them. What doesn't always last forever is the style and setting in which they were originally created.
This is where our custom jewelry design services come in. Make an appointment with a Jewelry Advisor and bring in any pieces you may want to start wearing again. We will help realize your vision to give your treasured jewels a new and spectacular life!

Work with our team to transform an heirloom or favorite into a new signature piece!

An original engagement ring and a three diamond anniversary ring are transformed into a modern everyday statement ring.

A sentimental heirloom pear-shaped gemstone ring is reimagined as a classic pendant necklace surrounded by diamonds.

The stones from a diamond ring are given a new life when redesigned as a bold, modern signature piece.
If you're interested in updating some of your cherished heirloom pieces, contact your Style Advisor or Norma, our E-Concierge at 844 855 4847.
---
MORE FROM OUR STYLE EDITOR