SPOTLIGHT ON
Tom Ford : Renaissance Man
14 OCTOBER, 2019
Before launching his own luxury fashion brand and directing his own films, Tom Ford began his career as an actor in the 80's. After a brief stint in L.A., he moved to New York and studied architecture at the Parsons School of Design. In his final years of study, he decided to switch and study fashion. Not long after, Ford moved to Milan and eventually become the Womenswear Designer for Gucci.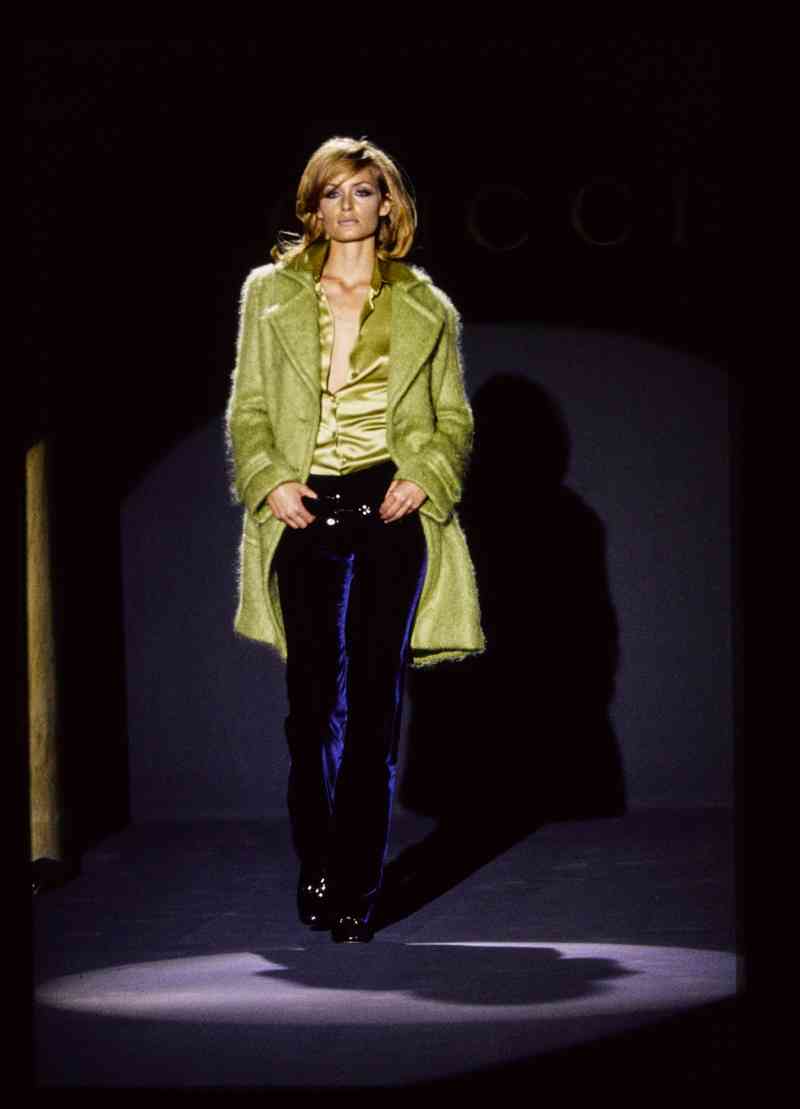 With Ford at the forefront, he was able to breathe fresh air into Gucci, who at the time was struggling to keep up with trends. Ford completely revamped Gucci's minimalistic image; he created retro looks and expanded their ventures into eveningwear and home furnishings. He quickly rose up in the ranks, becoming Design Director in 1992 and Creative Director in 1994. As Creative Director, Ford created velvet hipsters, skinny satin shirts, and metallic patent boots. Their success became so far reaching that Gucci acquired Yves Saint Laurent under Ford's leadership. At YSL, Ford used provocation to sell the Opium and YSL M7 fragrances, having Sophie Dahl pose naked and using a martial arts champion in complete full-frontal nudity.
Gucci, A/W 1995 Getty Images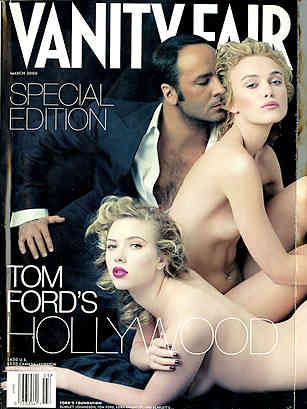 Ford resigned from Gucci in 2004 and began his own brand, Tom Ford, in 2005. In order to generate buzz for his new creative venture, he posed on the cover of Vanity Fair in 2006. Not only was he wearing his new line, but Keira Knightley and Scarlett Johansson also stood beside him nude. From the start, Ford had been a provocateur, and this cover only served as further proof.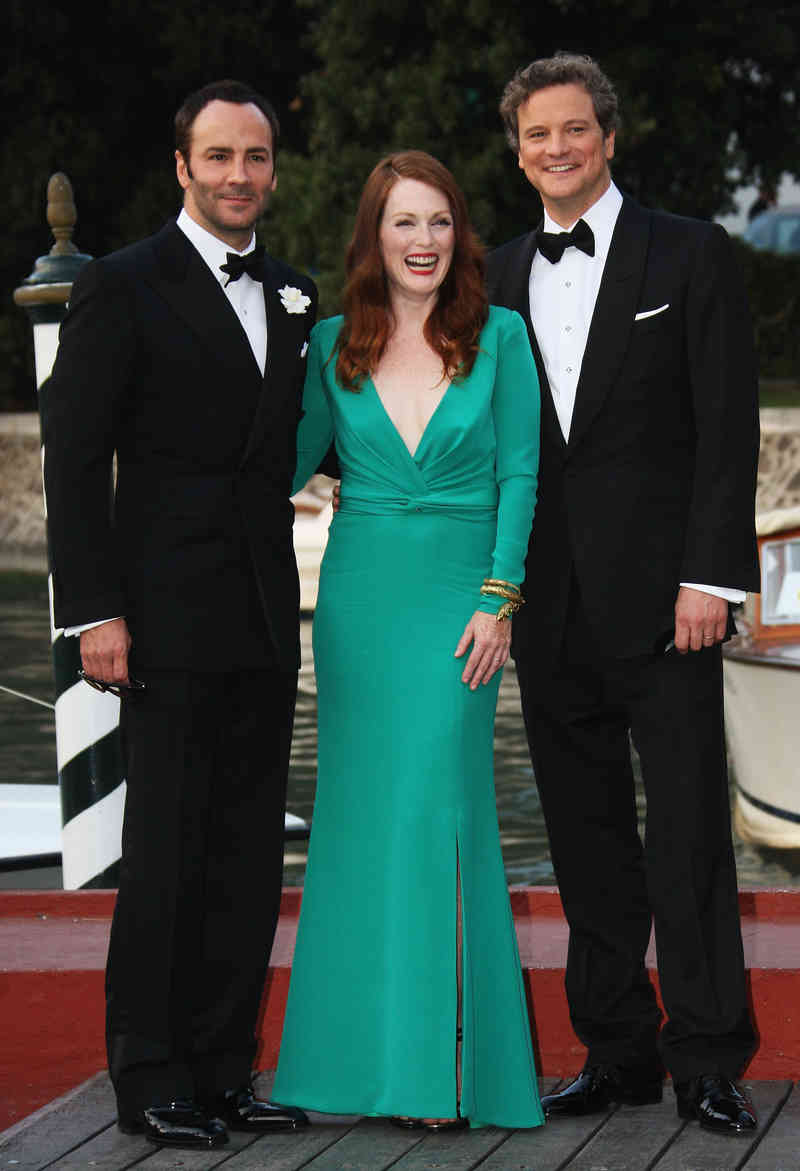 As his brand gained notoriety, Ford began working on another artistic endeavor: directing. In 2009, he co-wrote and directed the film A Single Man, starring Colin Firth and Julianne Moore. Not only did the film win critical acclaim, but it gave Firth and Ford many award nominations. In 2016 Ford wrote, co-produced, and directed Nocturnal Animals starring Amy Adams and Jake Gyllenhaal. He continues to prove that his creativity extends across many mediums.
Tom Ford with Julianne Moore and Colin Firth, Venice Film Festival, 2019 Getty Images
Over the years, Ford has become one of the most decorated designers of his generation. He produces collections for both men and women as well as sunglasses, and a full line of cosmetics, fragrance and skincare. He has won five Council of Fashion Designers of America awards, four Vogue Fashion Awards, and was named GQ's Designer of the Year in 2001. In 2019 he was appointed as the President of the CFDA. Not only has Tom Ford redefined luxury for the Modern Age, he has also shown that these talents know no limits. Tom Ford continues to prove that he is truly a renaissance man.
Shop Tom Ford Mens
See the Full Collection Here.
---
MORE FROM OUR STYLE EDITOR