The History of the LBD
The LBD as worn by Style Icons
For decades, the little black dress has been and remains to be the essential piece for a woman to have in her wardrobe – a dress that she can rely on for practically any occasion that gives an effortless and chic feel. Throughout the past century, style icons have worn many versions solidifying its place in Fashion History.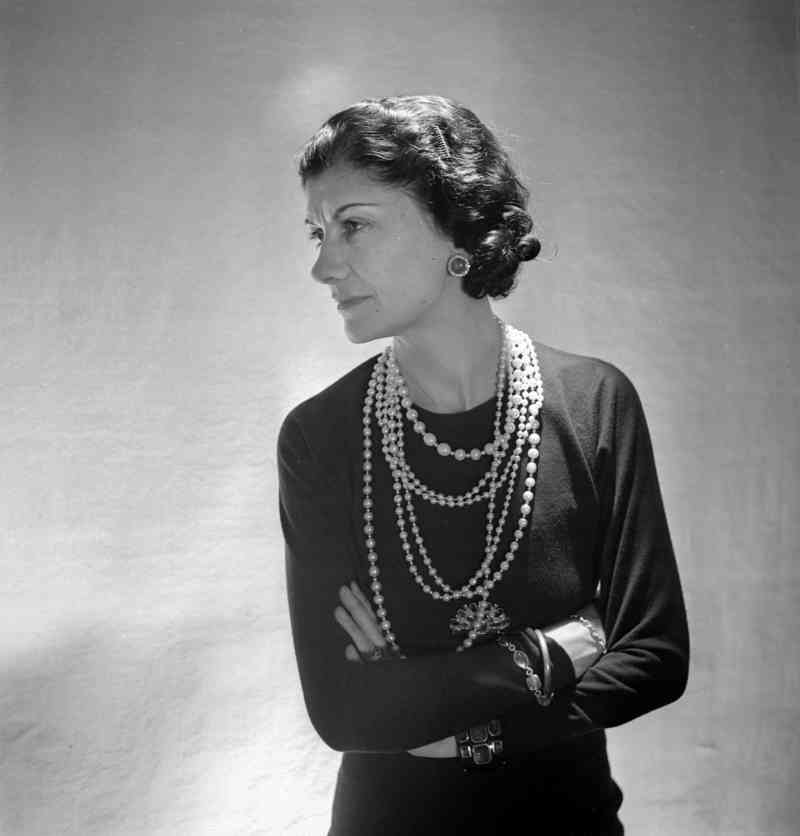 Coco Chanel
Coco Chanel was the one who brought the little black dress to life. In 1926, American Vogue published one of Chanel's designs; a simple and elegant drawing of a black dress with narrow sleeves, worn with a string of white pearls. Vogue named it, "Chanel's Ford", meaning that it was simple and elegant, but most importantly attainable for all women.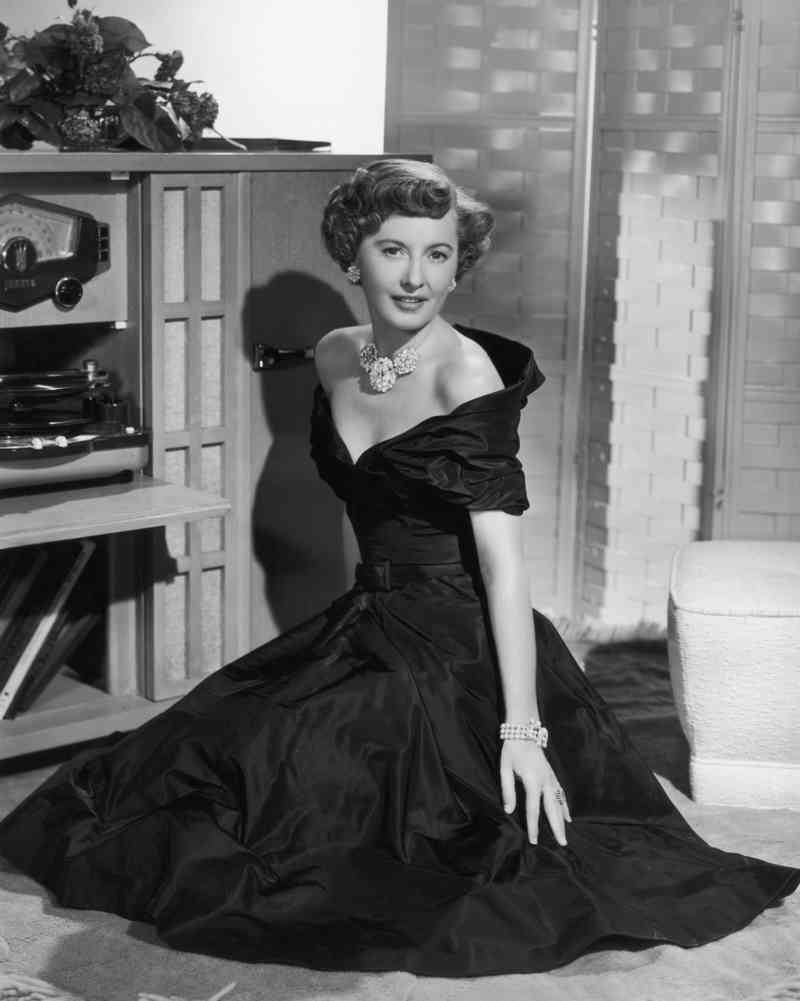 Barbara Stanwyck
Post World War II, the fashion world took a turn when Christian Dior's "New Look" was introduced and became legendary. He altered the silhouette of the little black dress by incorporating fuller skirts and cinched waists, giving the dress a sexier and more feminized look. This new shape solidified the LBD as a part of fashion history.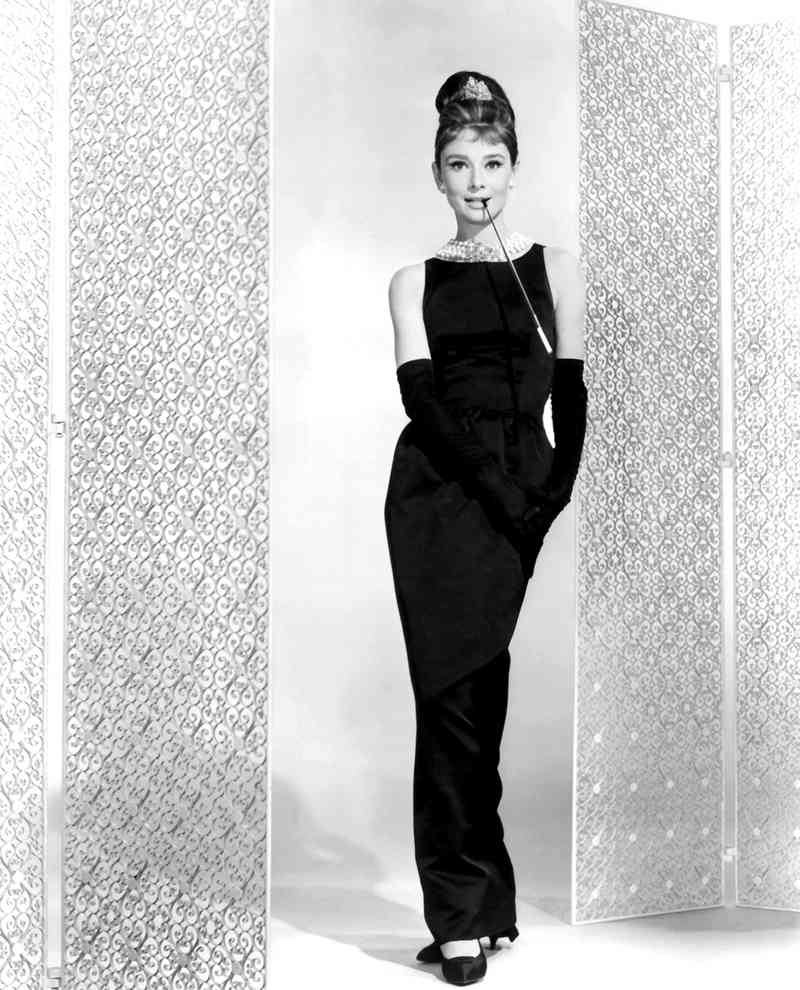 Audrey Hepburn
It wasn't long after Dior's New Look when Hollywood stars began to wear the style on and off-screen. Audrey Hepburn wore one of the most iconic LBD's in the romantic comedy, Breakfast at Tiffany's. The sleeveless, floor-length Givenchy gown has a bodice that is open at the back with a neckline that leaves uncovered shoulders. In the film, Hepburn wears a pair of elbow-length gloves to match the dress and pearls. The look has almost become as iconic as the star herself, known for embodying an "ultra-feminine" and Parisian look.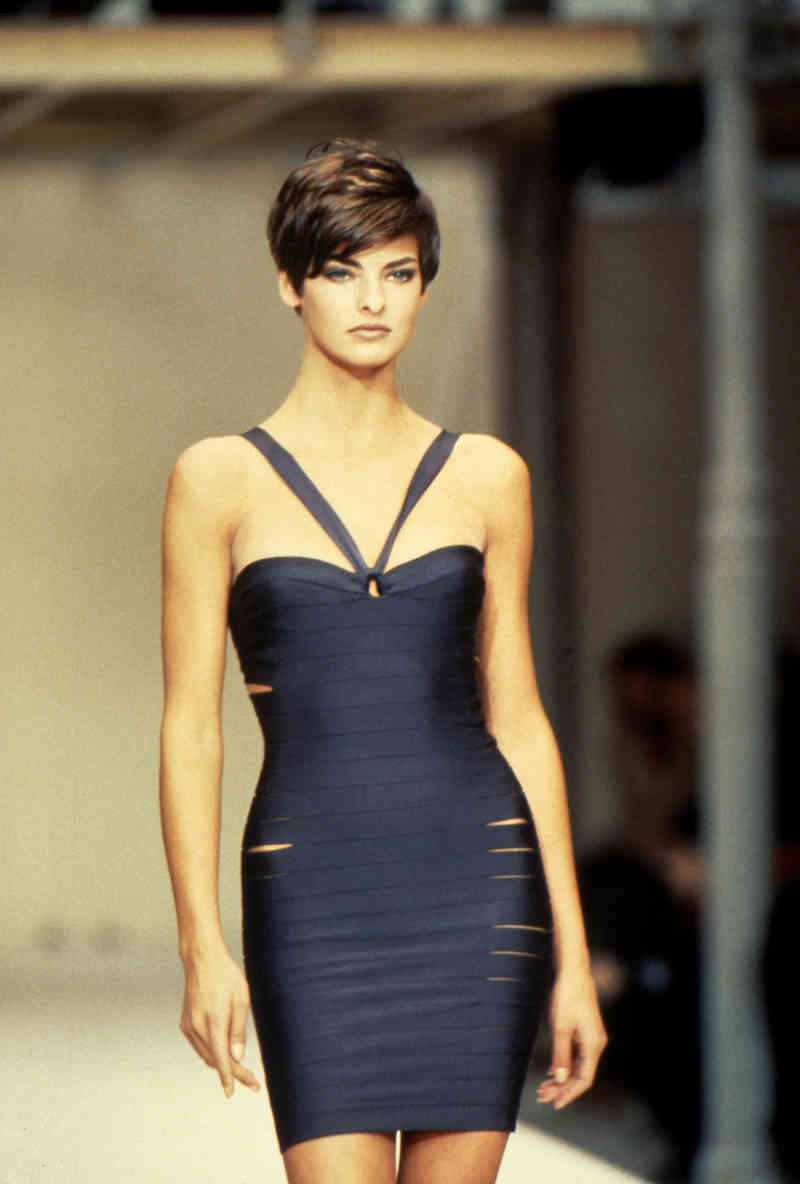 Linda Evangelista
Azzedine Alaia embraced the concept of the LBD to the fullest. Customers often regarded an Alaia dress to be like no other. Known for his body-con designs, "The King of Cling" had a signature style. It was a nipped waist and flared skirt which was created to make women feel divine in their shape. Linda Evangelina was one of the many super models who wore his designs on and off the runway. His clothes were designed to be empowering for women; accentuating the female figure in all the right places. Fashion designer Alber Elbaz described the Alaia effect, "You notice the woman then you notice the dress," which is the quality a great LBD should have.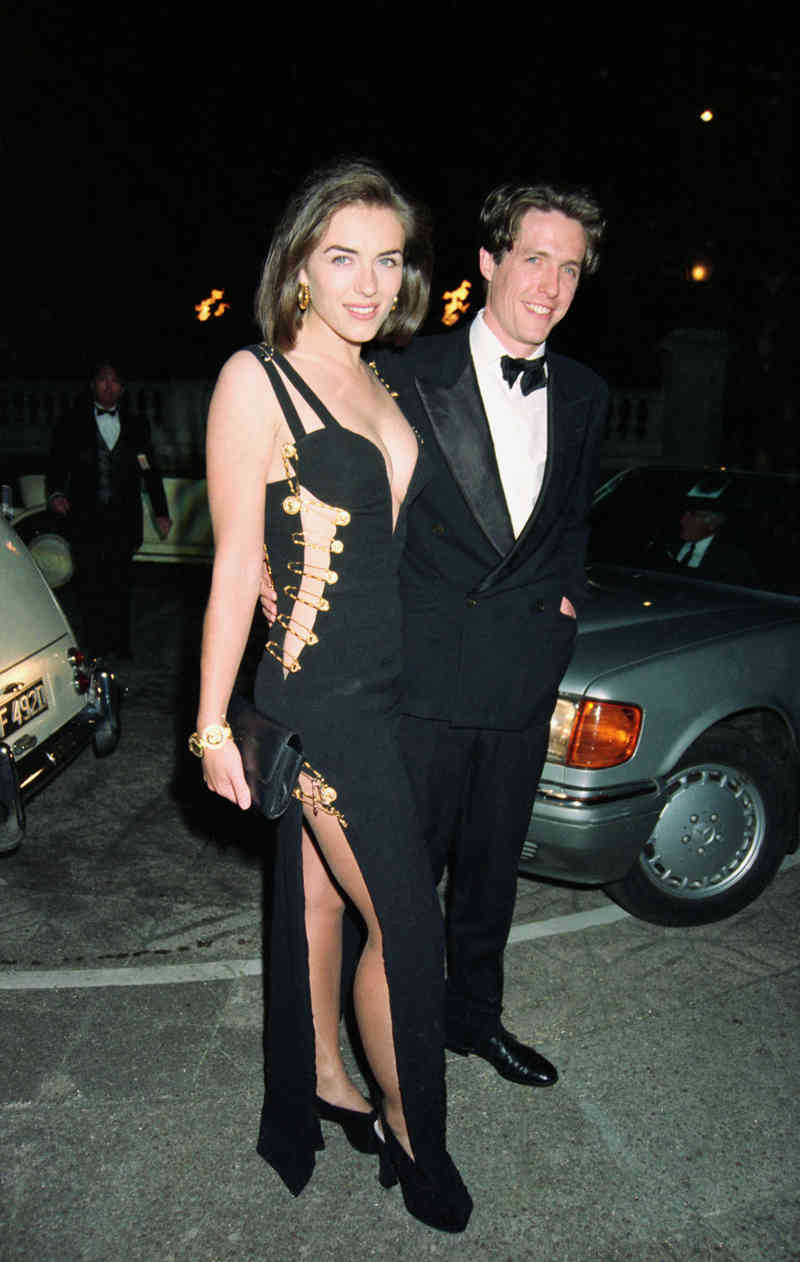 Elizabeth Hurley
Elizabeth Hurley wore a black Versace dress which is often referred to as "THAT Dress" when she accompanied Hugh Grant to the red carpet premiere of Four Weddings and a Funeral in 1994. The dress is claimed to be one of Versace's best-known creations. The black dress was held together on both sides of the bodice with oversized gold safety pins and had a plunging neckline. The dress is said to be punk-inspired and became immortalized in fashion history.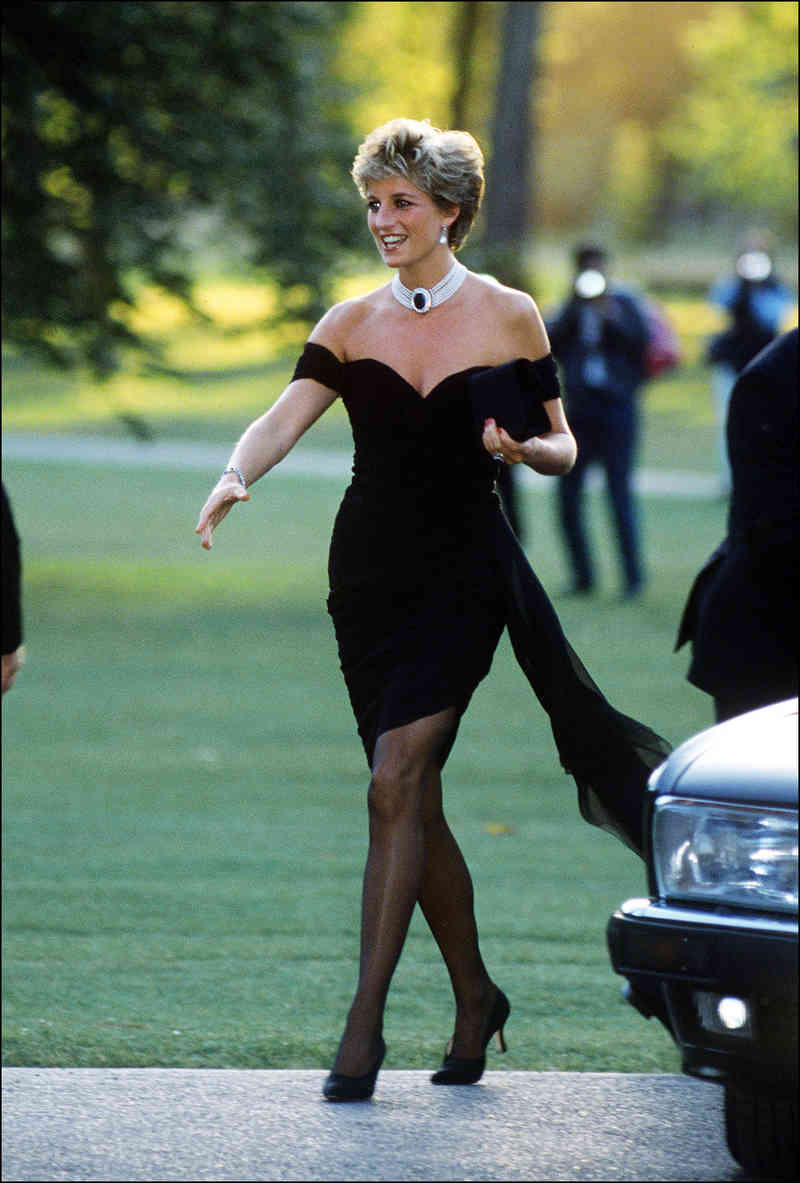 Princess Diana
The skin-tight off the shoulder dress by Christina Stambolian was said to be Princess Diana's most daring and strategic fashion move to date. After her husband admitted to his affair, Diana had to make a public appearance the very same day and wore this silk little black dress. The dress had a ruched, asymmetrical bodice with cap sleeves and a sash at the side, which hugged her curves perfectly and became known as the "Revenge Dress".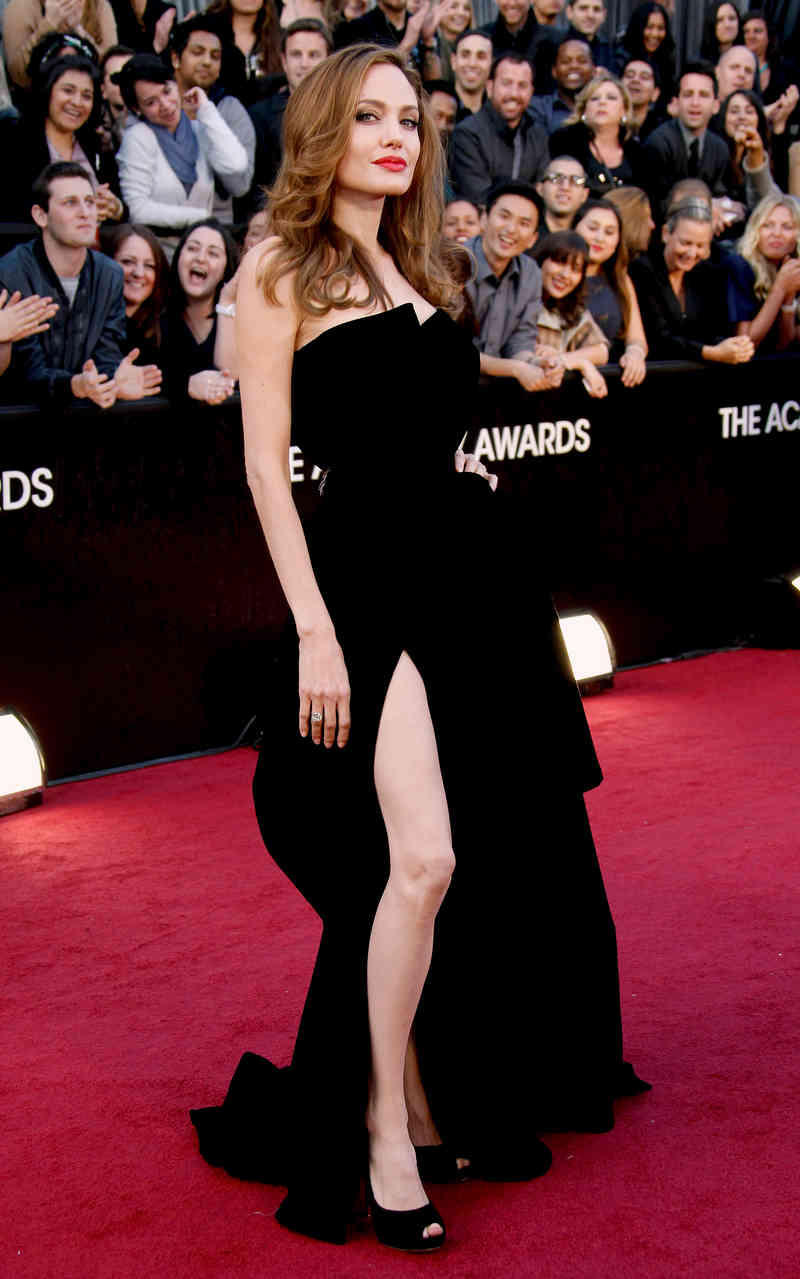 Angelina Jolie
At the 2012 Oscars, Angelina Jolie wore a custom-made, black velvet Atelier Versace gown with a thigh-high split. The dress became one of the evenings most talked about looks with her right leg inspiring its very own Twitter account. The gown was fearless and edgy and is still regarded as one of the best red carpet looks ever.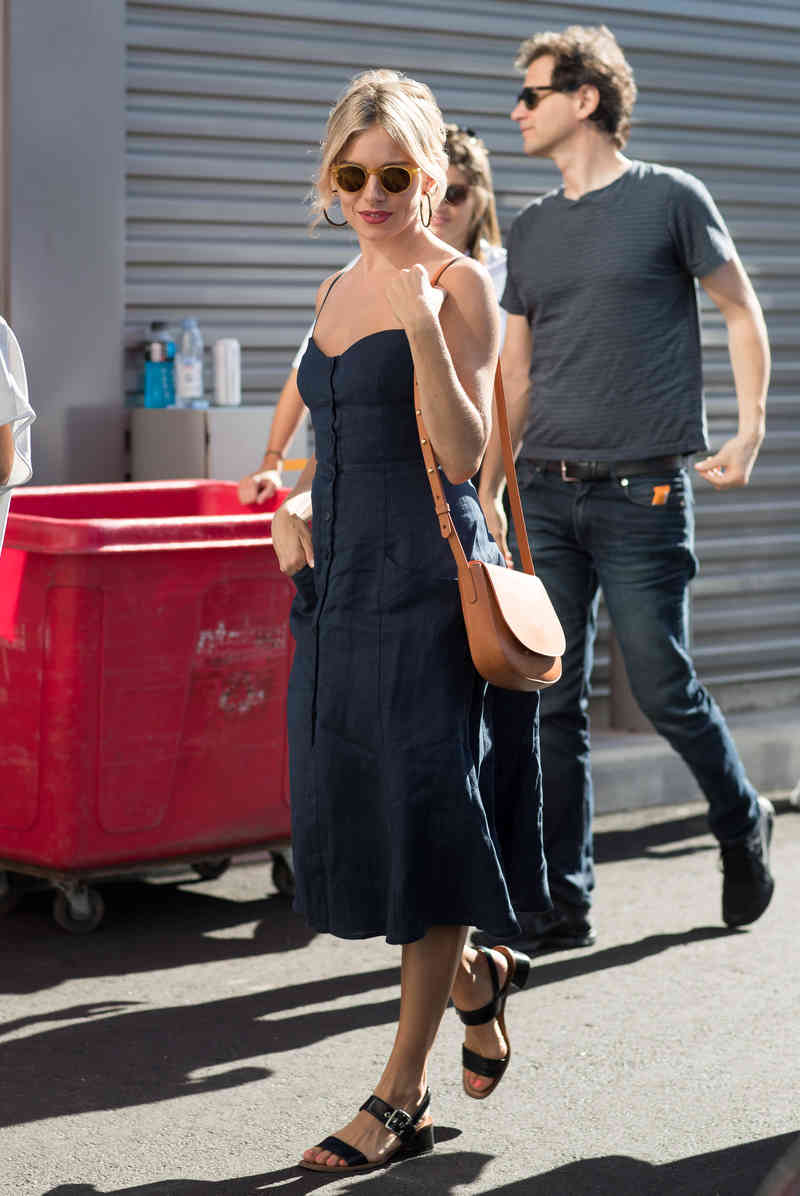 Sienna Miller
Street style has become the new red carpet and watching what actresses, models and influencers wear off duty is just as important as what they wear while working. The LBD has clearly evolved from a party frock to an everyday essential. Sienna Miller shows that an easy black dress is the key to run around chic.
---
MORE FROM OUR STYLE EDITOR