The 3 key pieces you will live in all summer long
Jenn Falik's summer capsule wardrobe
We recently spent the day with Style Blogger Jenn Falik who was looking for an easy summer capsule wardrobe. Between appearances on the Today Show and hanging with her 2 adorable girls, Jenn needs key pieces that can do double duty and look equally chic at a playground or a party. Jenn is known for discovering "how did I live without that?!" beauty and fashion finds, and sharing easy style tips to elevate your look effortlessly on her blog, Instagram and The Today Show. Here she shows how she can make a few key pieces work from dawn to dusk.
Summer is my most social season of the year- add into that lots of weekend getaways and quick changes between activities and events- having a closet- or suitcase- full of multi-tasking options is essential!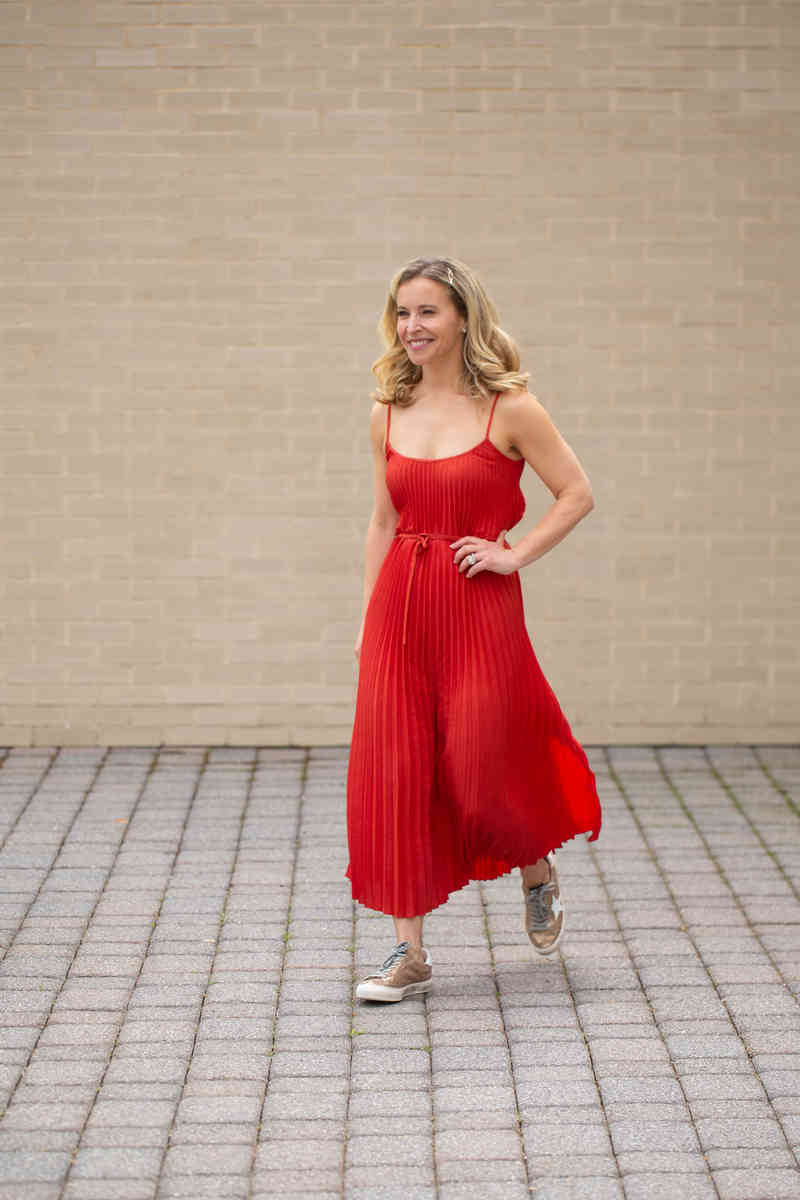 Key Piece # 1: Pleated Dress - 9 am
Jenn paired this pleated dress with sneakers for an easy run around look. Add a carryall and some personal jewelry and you're ready for anything.
Maybe the most perfect day to night dress ever. Actually, definitely the most perfect day to night dress ever.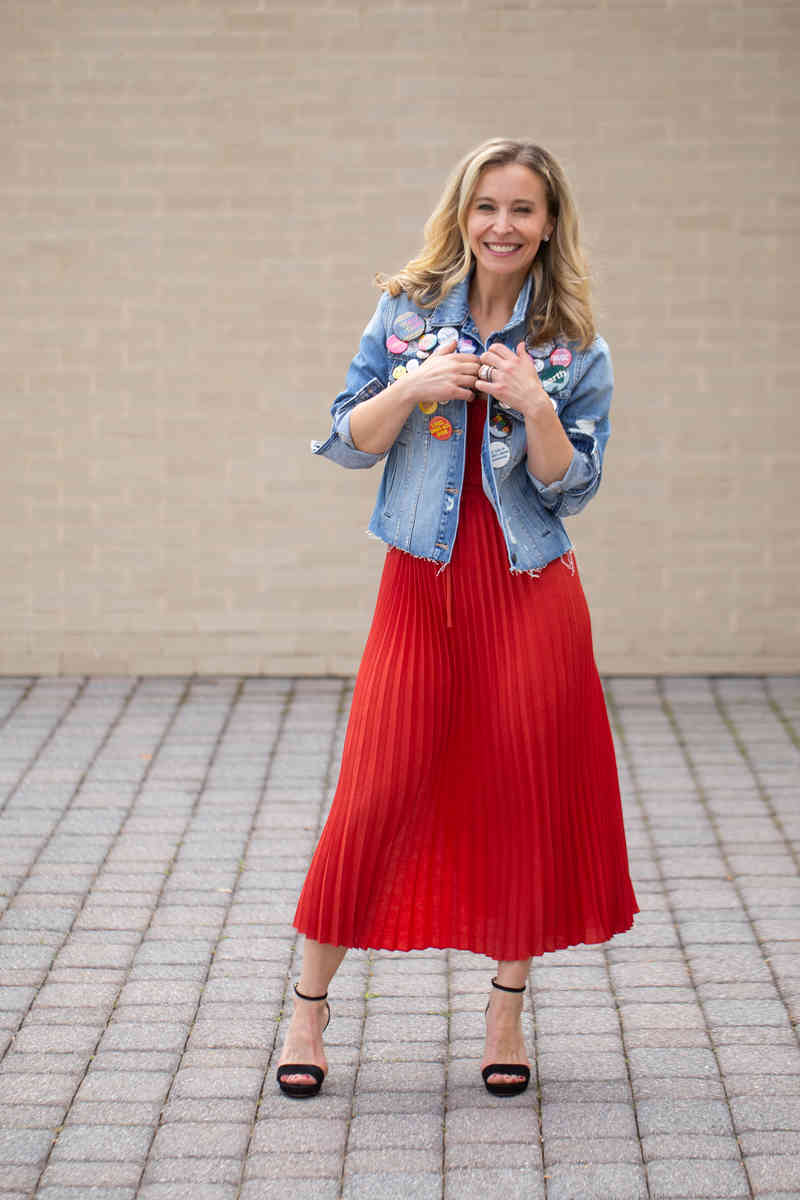 Key Piece # 1: Pleated Dress - 9 pm
She dressed it up with an embellished jean jacket and heels. We love the balance of the fun jacket with the dressier shoes.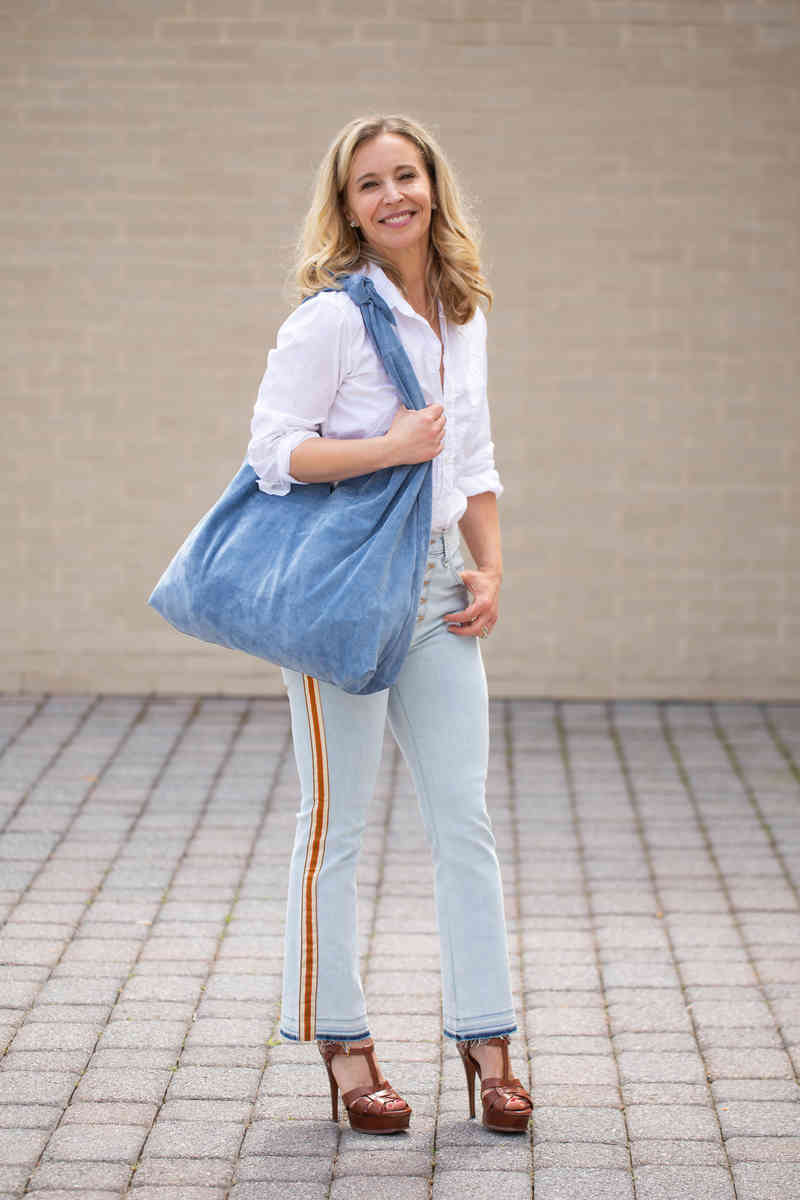 Key Piece # 2 - White Shirt -12 pm
A white shirt is a year-round staple. Adding light denim and neutral sandals make this a no-brainer look for summer.
When a basic button down has a super slim fit, it becomes just as easy to dress it up as it does to dress it down.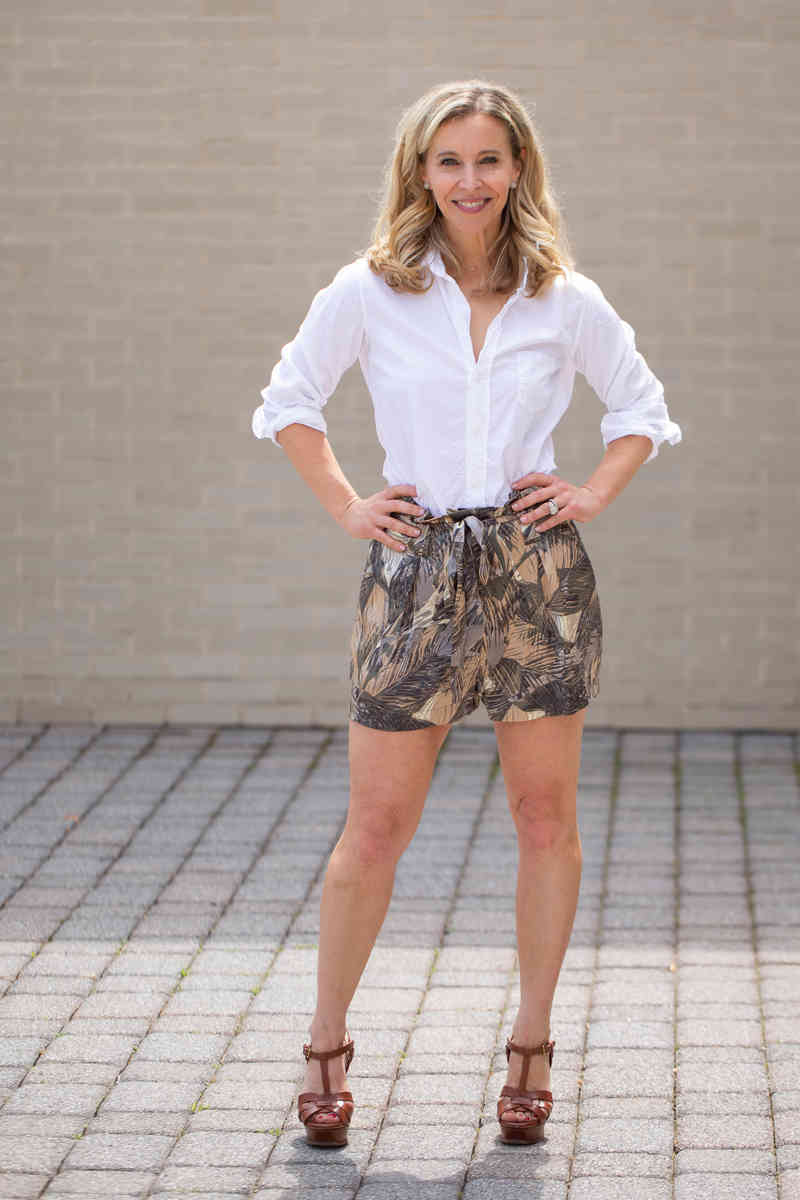 Key Piece # 2 - White Shirt -7 pm
Jenn added unexpected printed silk shorts for a major dose of glam. This is a super chic alternative to a dress.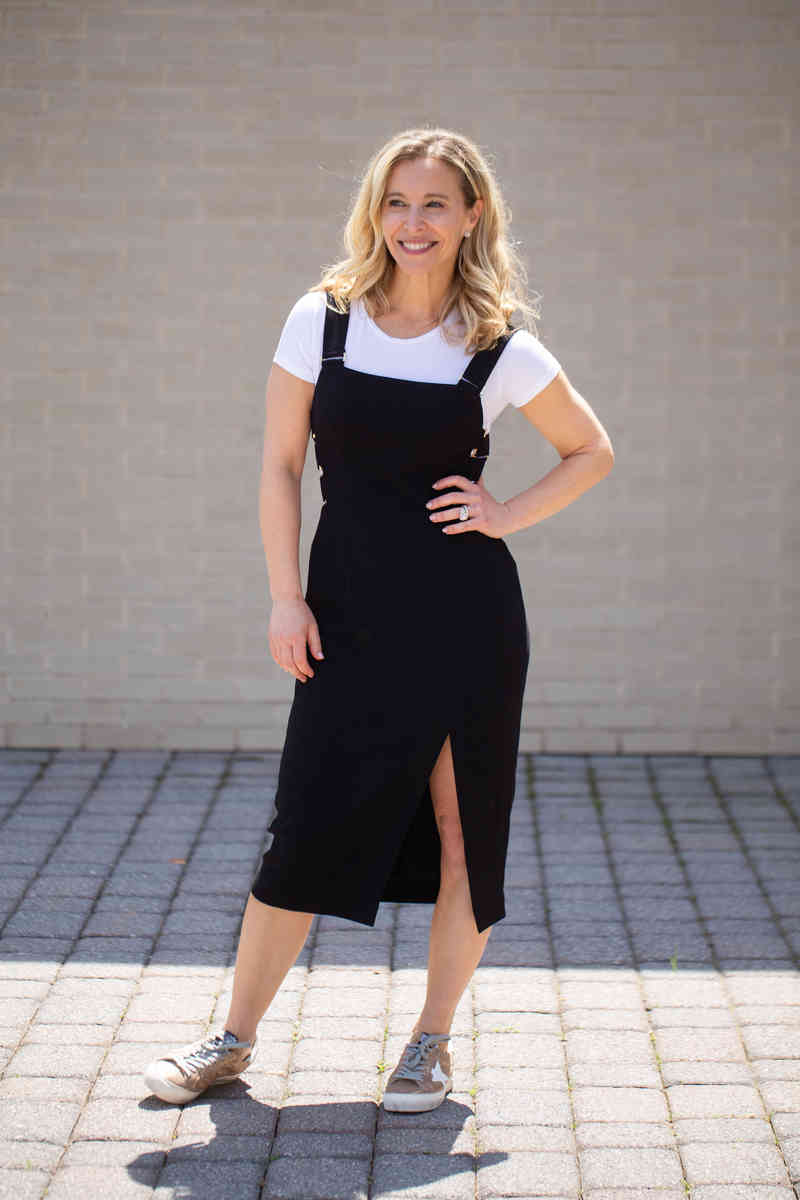 Key Piece #3 - LBD - 11 am
We are obsessed with how Jenn transformed this sexy LBD into a totally day time look with a simple white tee and sneakers
Wowza- the open side details add a little edge to this little black dress, and with the simple addition of a white t-shirt underneath this could be worn anywhere.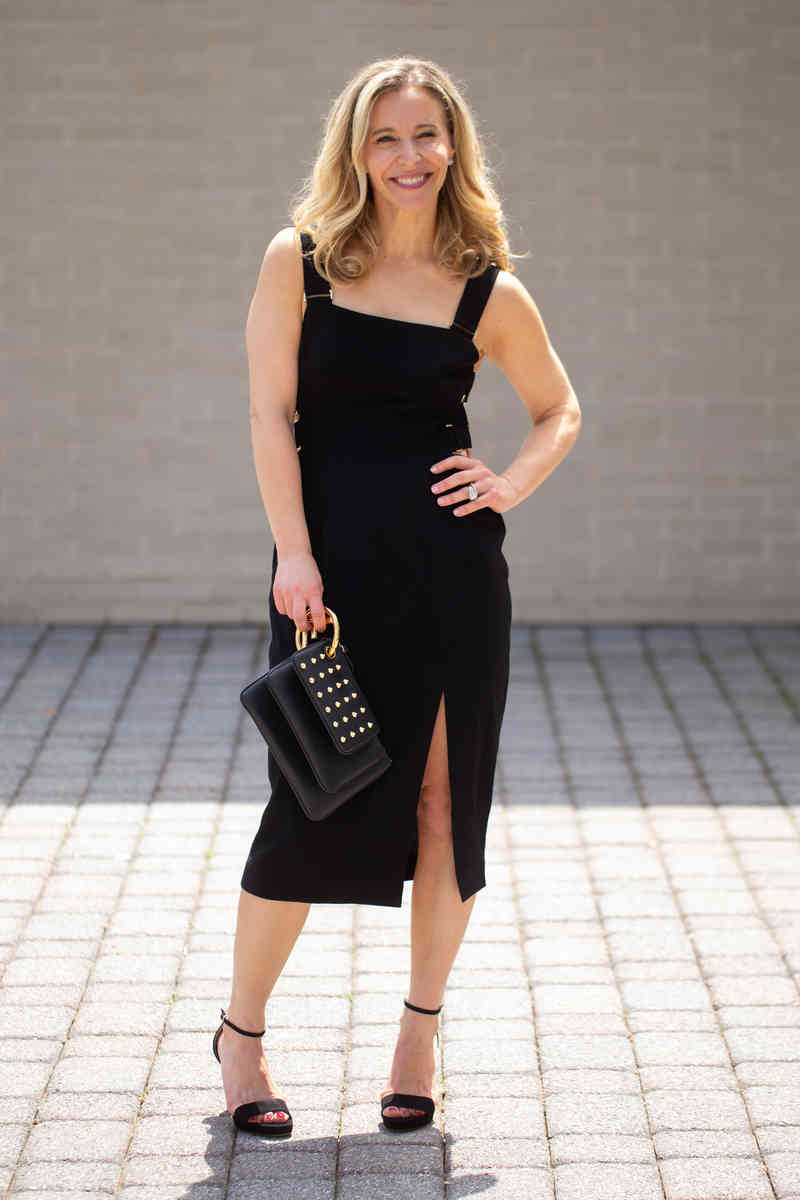 Key Piece # 3 LBD - 8 pm
The ultimate classic - you can never go wrong with a chic LBD.
To stay in the know daily (and get a funny glimpse into her suburban mom life with her 2 daughters), follow Jenn on Instagram @jennfalik, and be sure to visit her blog jennfalik.com to sign up for her newsletter.
---
MORE FROM OUR STYLE EDITOR