Double Duty Style
Double Duty
When investing in good pieces you want to be sure that they can be worn in different ways. The good news is that with a few minor tweaks many items can transition seamlessly between seasons, occasions, and days of the week. From Day to Night, Work to Weekend, and Now to Later, discover how a few key pieces can carry your wardrobe throughout this season and into the next.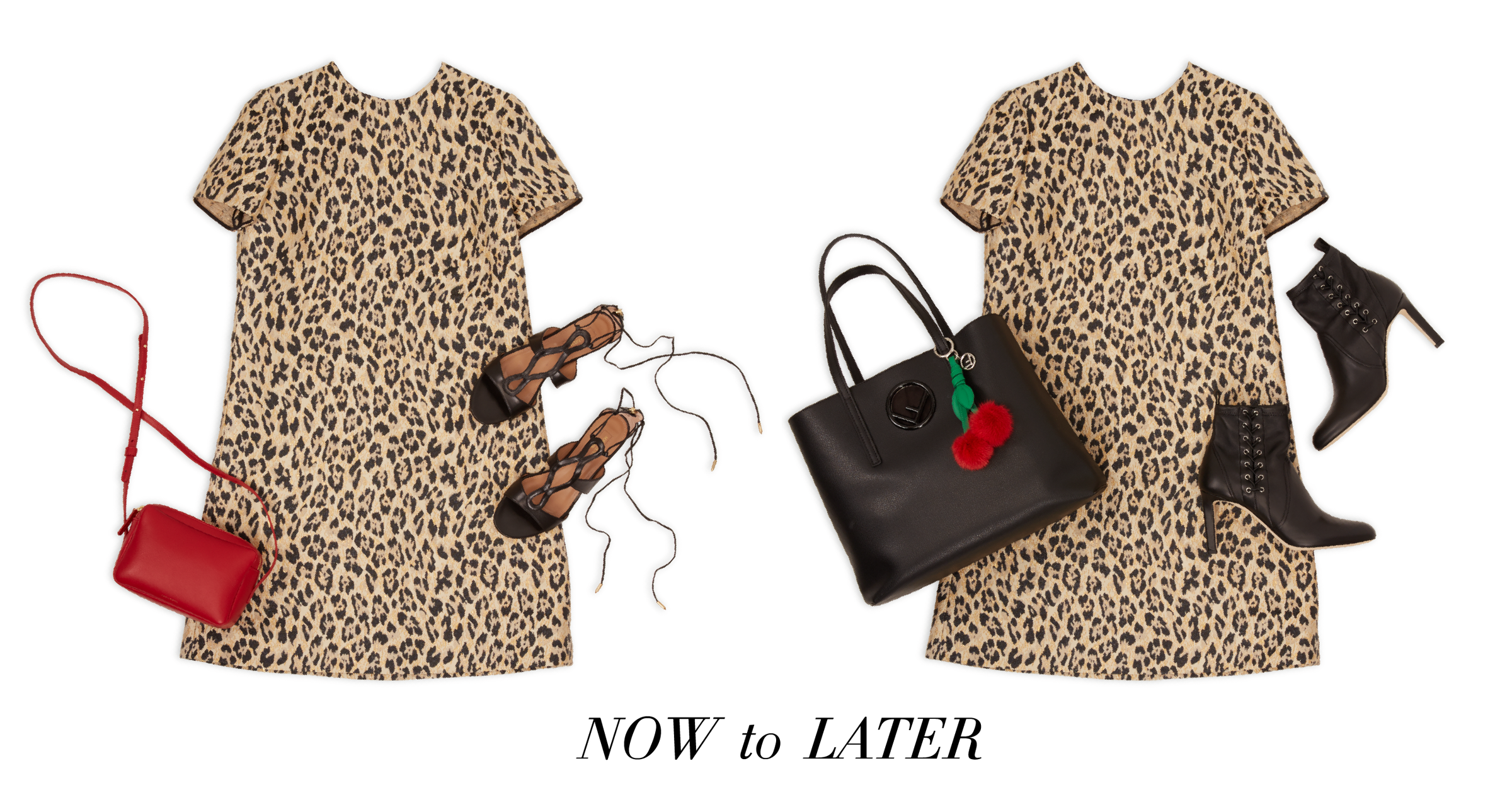 Now Look
This leopard print A-line dress is perfect to carry you from summer to fall. Wear it now with strappy flats and a crossbody bag for a pop of color.
Later Look
As fall moves in, switch out the sandals for an ankle boot, and add a carryall with a little reminder of summer.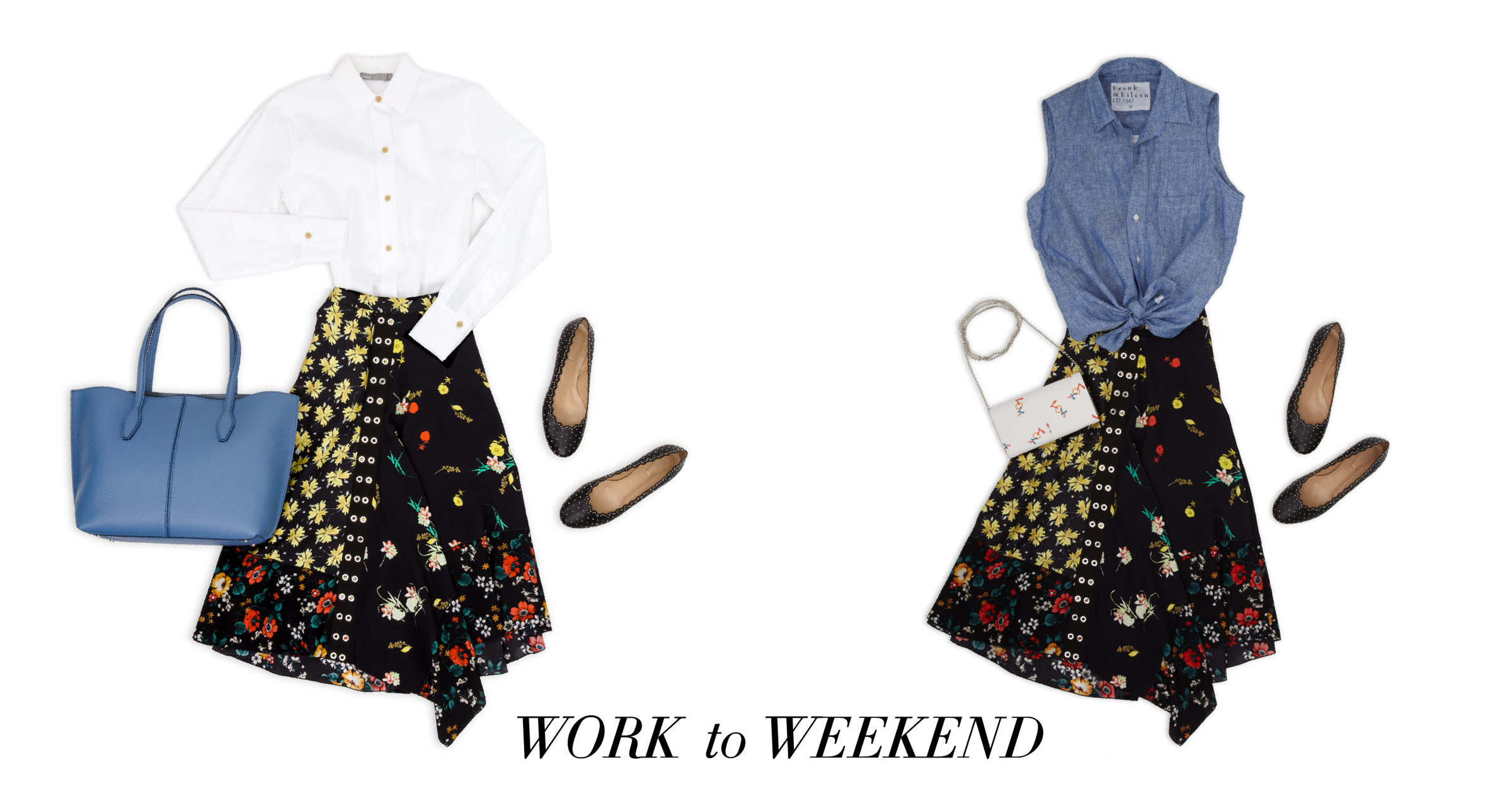 Work Look
A printed skirt brings a pop of color to office basics. Paired with a crisp white button up, this look says professional while still adding some personality.
Weekend Look
For the weekend, the same skirt and ballet flats can be paired with a sleeveless denim blouse and fun bag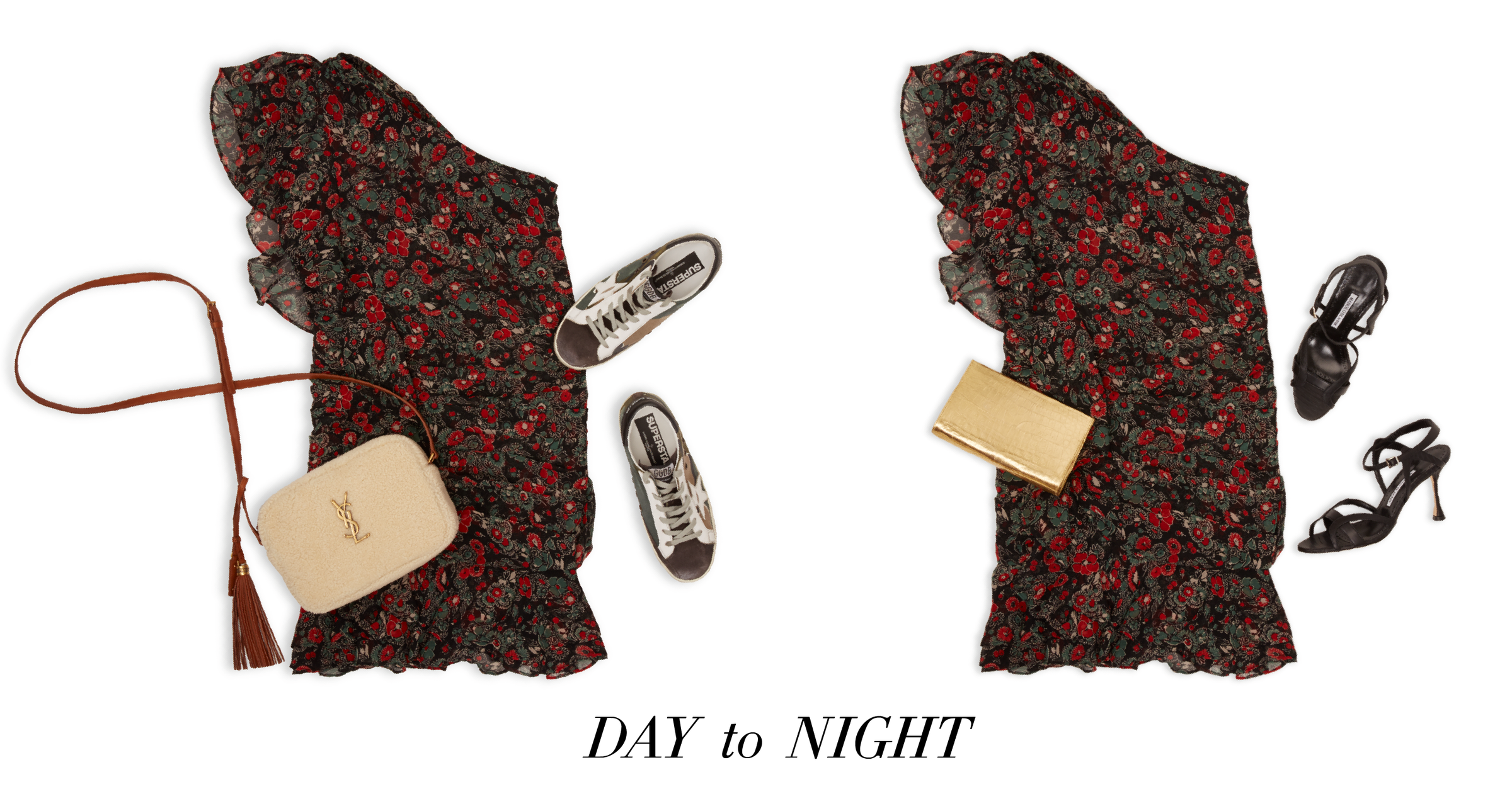 Day Look
Sneakers add an unexpected edge and turn this flirty cocktail dress into an easy daytime look. A shearling cross body bag is the perfect accessory to add some texture.
Night Look
For night, the same dress is effortlessly elevated with a strappy heel and metallic clutch.
---
MORE FROM OUR STYLE EDITOR