TRAVEL DIARY
On the Road with the Faherty Brothers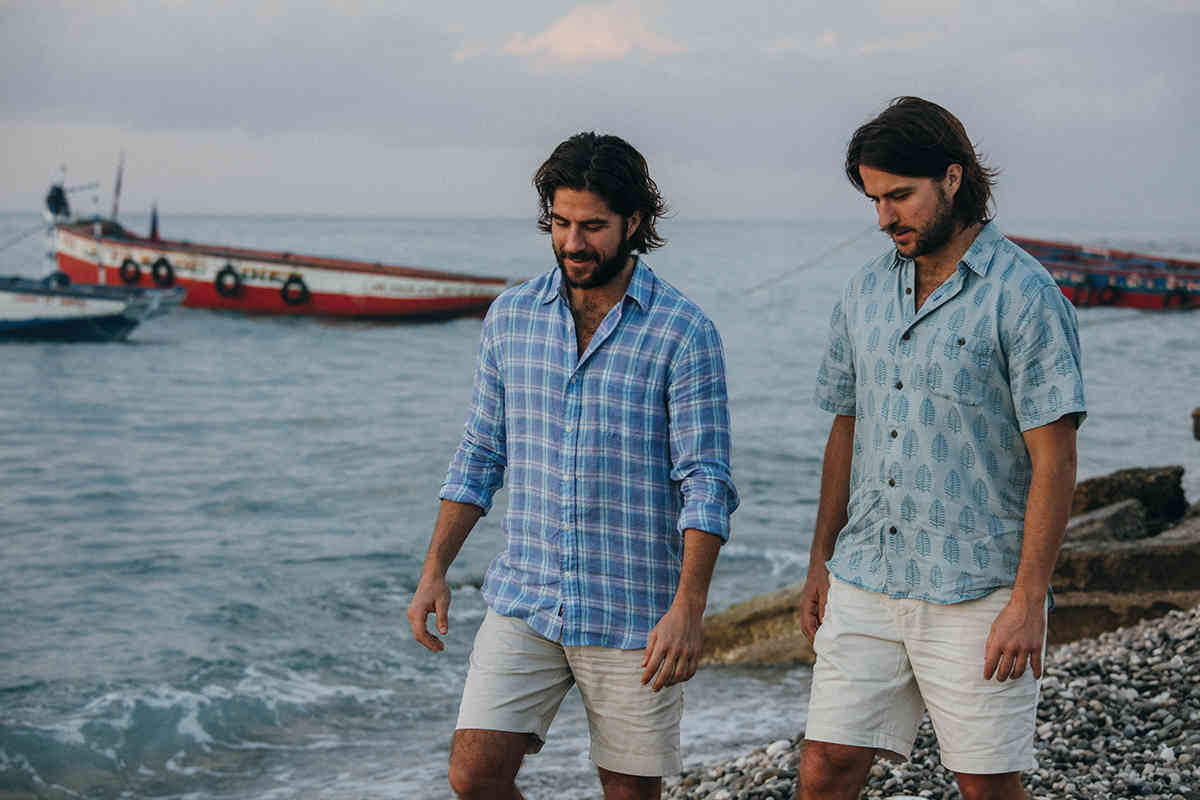 Co-Founders of Faherty Brand - Mike & Alex Faherty Talk Travel Secrets
What is always in your carry on?
One of our long-sleeve button-downs, a polo or tee and of course a pair of our All Day Shorts, they're a hybrid short that looks like a flat front chino with all the technical aspects of swimwear. Each of these transitions from day to night, perfect for a weekend getaway. Also, throw in a pair of headphones and a good book.
What do you never leave home without?
I (Alex) currently don't leave home without my daughter Ava, but besides the kiddo, we always have our iPhone … that's about it. The perk of now having stores in our favorite vacation spots is we can always stop in and gear up if need be.
What's your favorite souvenir to bring back?
Happy memories.
What's the first thing you do when arriving at a new destination?
Walk around to get a feel for the city and scope out where the best food and drink spots are.
What's on your travel bucket list?
Morrocco.
Any upcoming trips you have planned?
Summer is a busy season for us, so we're constantly heading out to our stores in Malibu and Newport Beach, CA or Nantucket. In between, we'll go down to our hometown of Spring Lake, a small beach town in New Jersey, and maybe out to Montauk for a weekend escape.
Shop Faherty Brand Essentials
---
MORE FROM OUR STYLE EDITOR