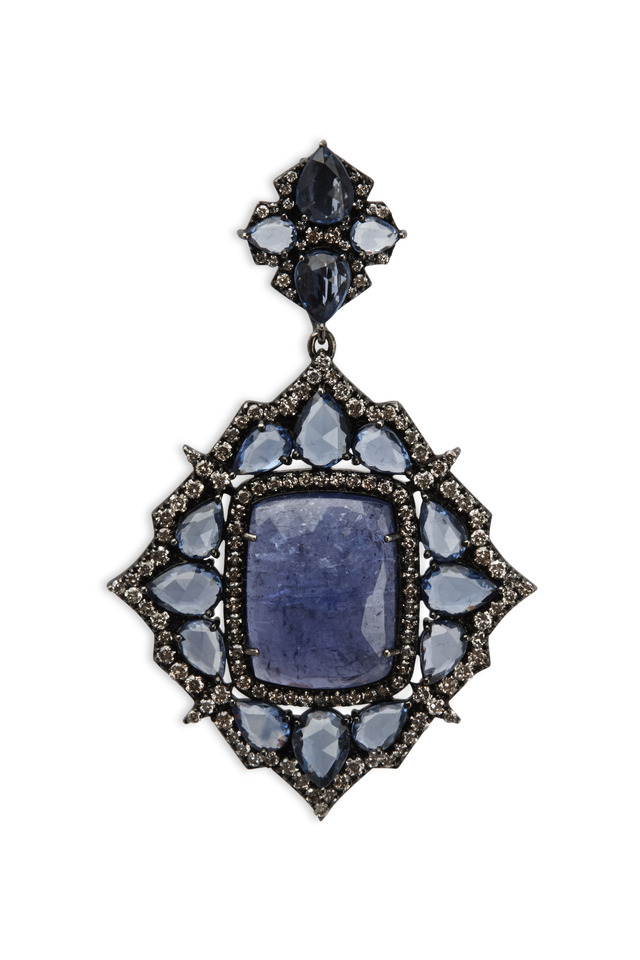 Hover over image to zoom
White Gold Tanzanite Sapphire Diamond Pendant
PRODUCT CODE: 902310
This product is currently out of stock.
Vivacious violet by Sutra, this tanzanite, sapphire and diamond pendant is an abundance of beauty! Sleek white gold forms a great shape with an expanse sparkling diamonds and lovely gemstones.
Details
18k white gold
12.42cts tanzanite gemstones
6.97cts sapphire gemstones
1.93cts white diamonds
if @product.size_conversions_present?