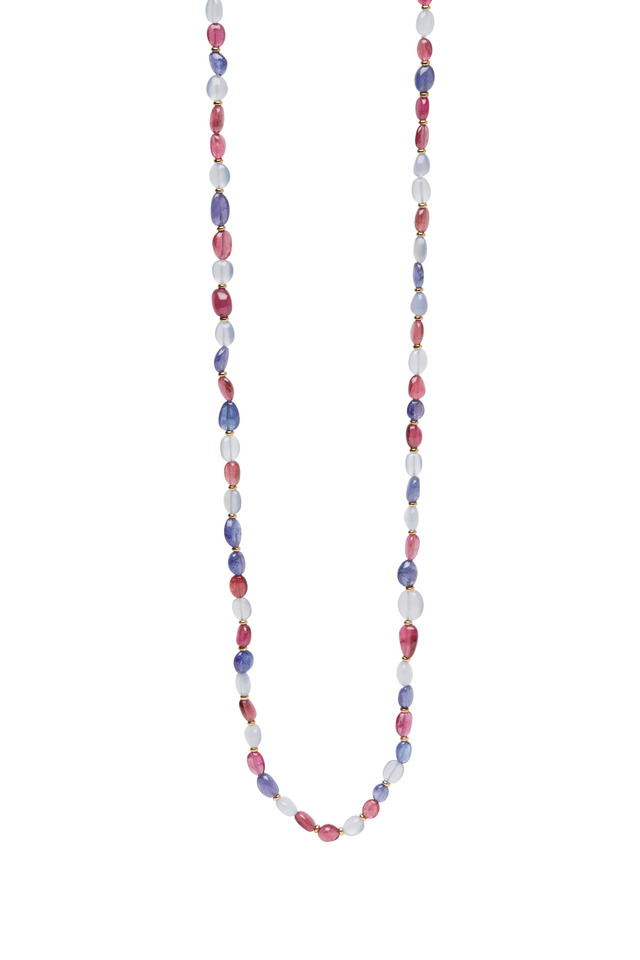 Hover over image to zoom
Chalcedony, Pink Tourmaline & Tanzanite Necklace
PRODUCT CODE: 899885
This product is currently out of stock.
Throw some color into the mix with this beautiful, eye-catching gemstone necklace. The strand features blue chalcedony, pink tourmaline and tanzanite gemstones. It can be worn as a long necklace or doubled up as a wrap necklace.
Details
18k yellow gold
Blue chalcedony
Pink tourmaline
Tanzanite
60" length
if @product.size_conversions_present?