SPOTLIGHT ON
Wes Gordon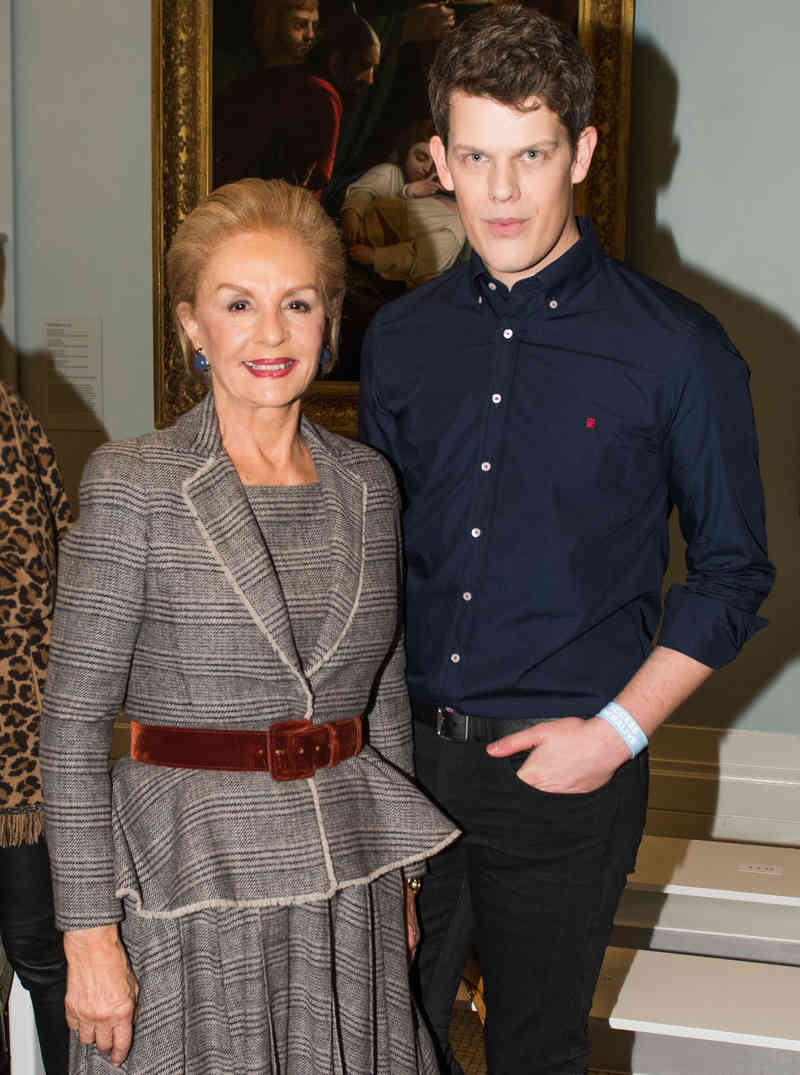 Carolina Herrera is hotter than ever under the Creative Direction of Wes Gordon. We are thrilled to offer a specially curated selection of his exquisite creations at all of our stores.
Here, we speak to him about taking over the famed design house and what inspires him.
Photo Courtesy of Carolina Herrera: Carolina Herrera (left), Wes Gordon (right)
What excited you most about your new role at Carolina Herrera?
Growing up enamored with fashion, I could have never imagined that one day I would be at the helm of the most iconic New York fashion house. Working here is a dream come true. I was lucky to spend a year with Mrs. Herrera transitioning and in addition, becoming great friends. She taught me so much about her unique definition of modern elegance and beauty. It is incredible to be interpreting and adding my own twist to the esteemed House of Herrera.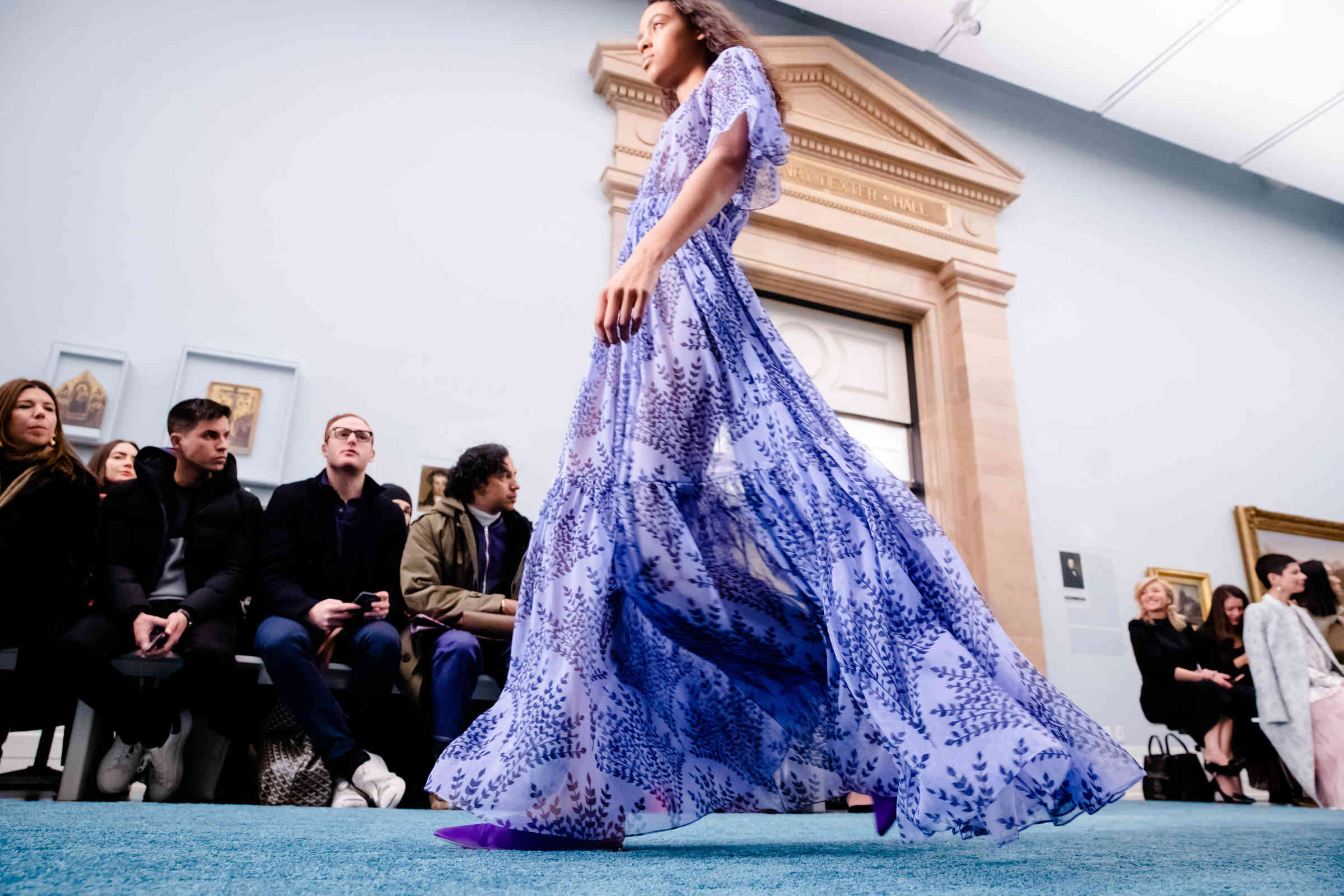 What role do you think fashion can play in challenging times?
Fashion is about dreams, hope, happiness and beauty. Fashion should make you laugh and dance and fall in love. No house embodies this better than Herrera. When the day is gray and bleak, that's when you should be wearing whatever in your closet that is the most colorful.
What in life or art inspires your work most?
I find inspiration everywhere. In all my travels, whether for work or pleasure, I'm always meeting new people, visiting shops, going to museums. I'm also an avid reader and film watcher. The world is teeming with inspiration.

Thus far, what has been your most exciting collection or creation?
Every season becomes my new favorite. Right now, my favorite is PF20 which we presented in early December. It includes some unbelievable feats of couture craftsmanship, thanks to our incredible team of pattern makers and seamstresses.
Who would you love to dress most and for what occasion?
It's so exciting at Carolina Herrera that we have the opportunity to dress the most incredible actresses, heads of state, business women and entertainers. However, nothing makes me more excited than seeing a stranger on the street in something I designed... knowing she went into the store and fell in love with it is the most gratifying thing.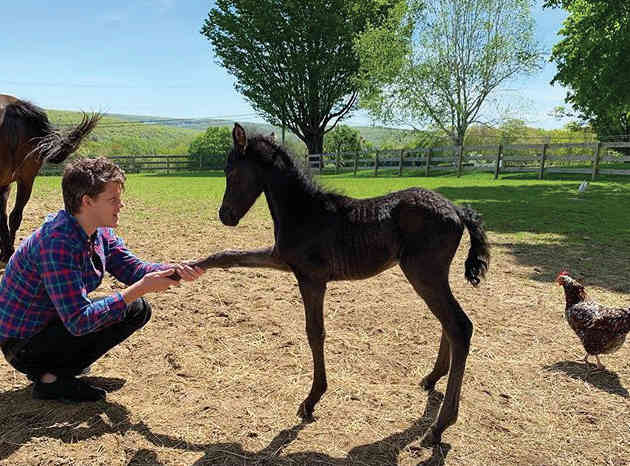 "Local Boy" Wes Gordon's CT Farm inspired his upcoming Carolina Herrera Collection
The Carolina Herrera Pre-Fall 2020 Collection is inspired by a bucolic weekend getaway and bringing this carefree and relaxing mood to the global woman's everyday wardrobe, every day of the week. Taking cues from Eva Gabor's character Lisa Douglas in the '60s sitcom Green Acres, the collection combines high glamour in dramatic shapes with wit and whimsy.
Like so many creative people that find inspiration in the beauty of Litchfield County, Connecticut, Wes Gordon is inspired by his relaxing weekends spent at his own Thistledown Farm.
"Every Friday my husband and I go up to our farm in Roxbury, Connecticut, where we have horses, cows, sheep, goats, chickens and even a pair of bunnies. It's my escape from the hustle and bustle of Manhattan's garment district and we fill the house every weekend with friends, family, food, dogs and a lot of laughter."
"Green Acres is the place to be, Farm living is the life for me, Land spreading out so far and wide, Keep Manhattan, just give me that countryside."
Images Courtesy of Carolina Herrera
Shop New Carolina Hererra
---
MORE FROM OUR STYLE EDITOR