How to Wear Sneakers with Dresses
Sneakers are fun to match with dresses and add a playful twist. A more unexpected choice than sandals, they are perfect for transitional weather and of course, they are ideal for dancing the night away or running around the city. Picking the right sneakers to match the dress is key. It's all about playing with patterns and balancing proportion. Here is our guide to dresses with sneakers.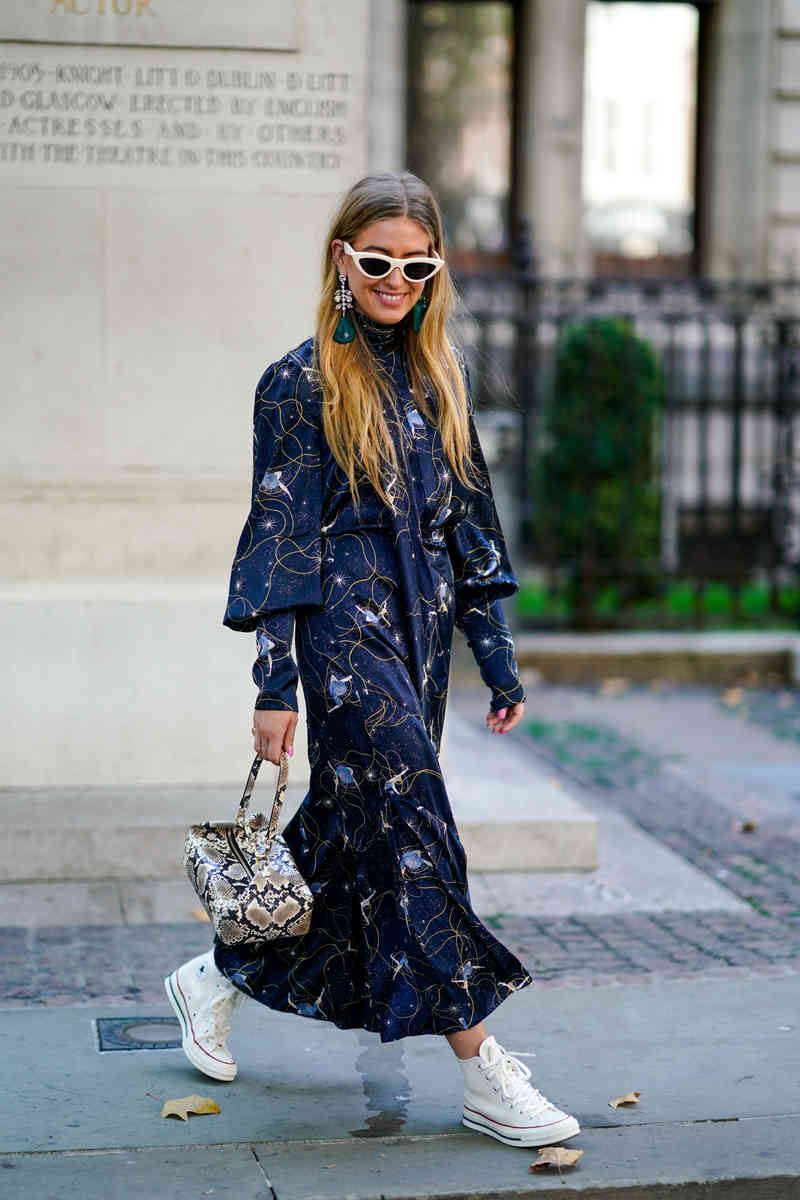 White Sneakers and Maxi Dress
Add an edge to a feminine floral dress with classic white sneakers.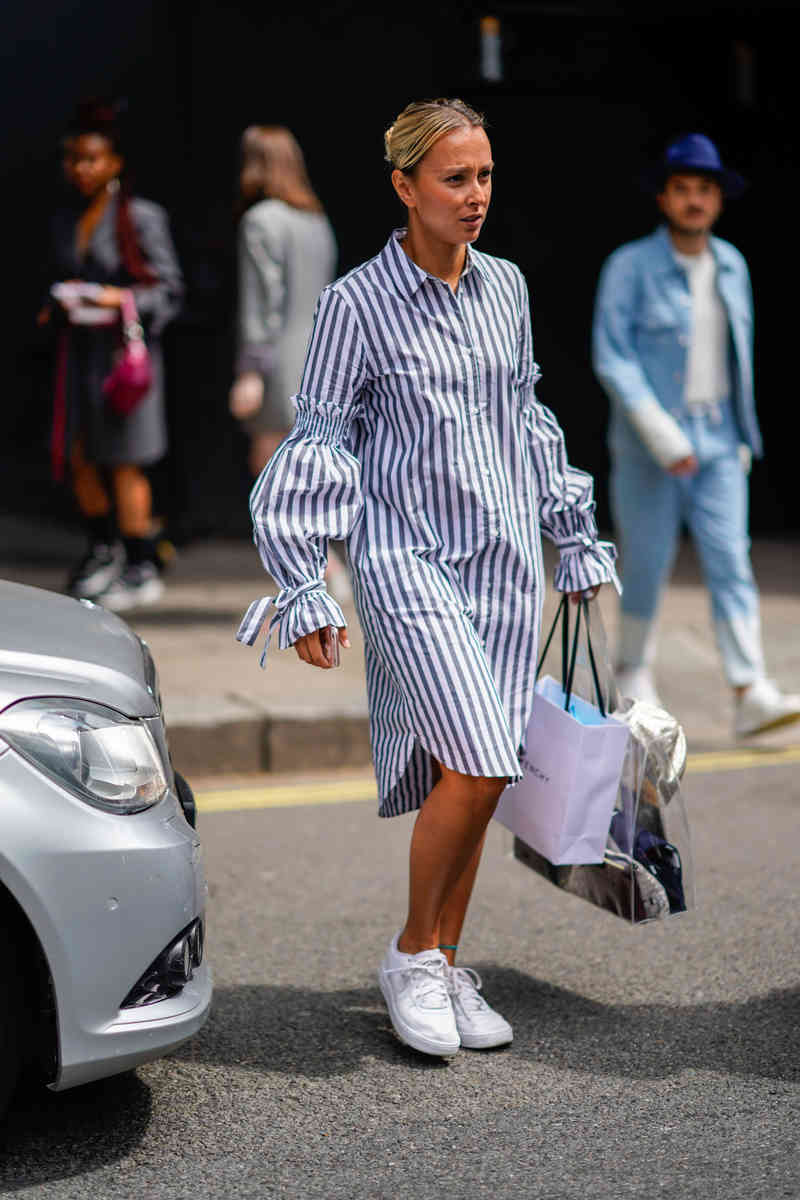 Sporty Sneakers and Shirt Dress
Go for a sporty sneaker with a crisp shirt dress.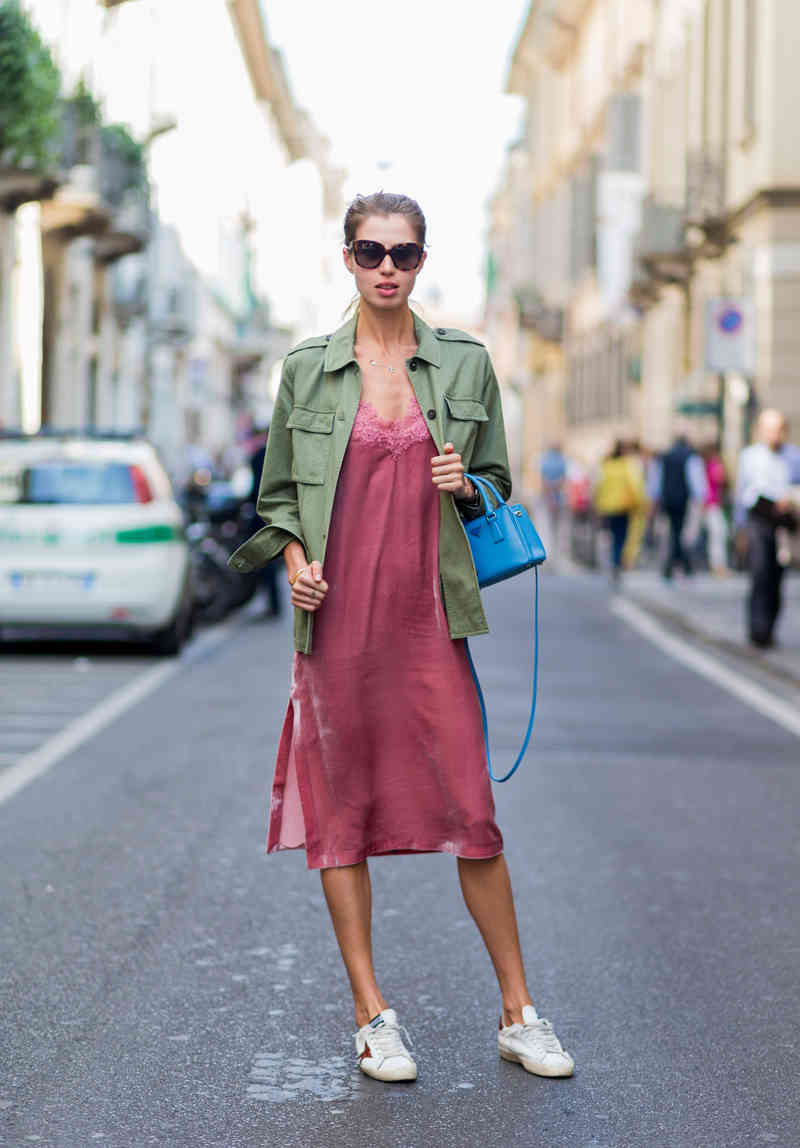 Leopard Sneakers and Slip Dress
Sneakers are an unexpected twist with a sexy slip dress.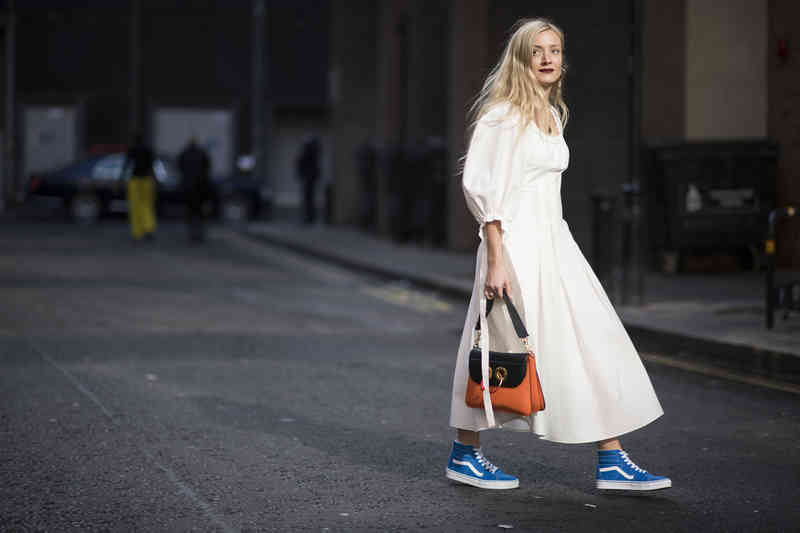 Colored Sneakers and White Dress
Colored sneakers add a pop of color to a little white dress.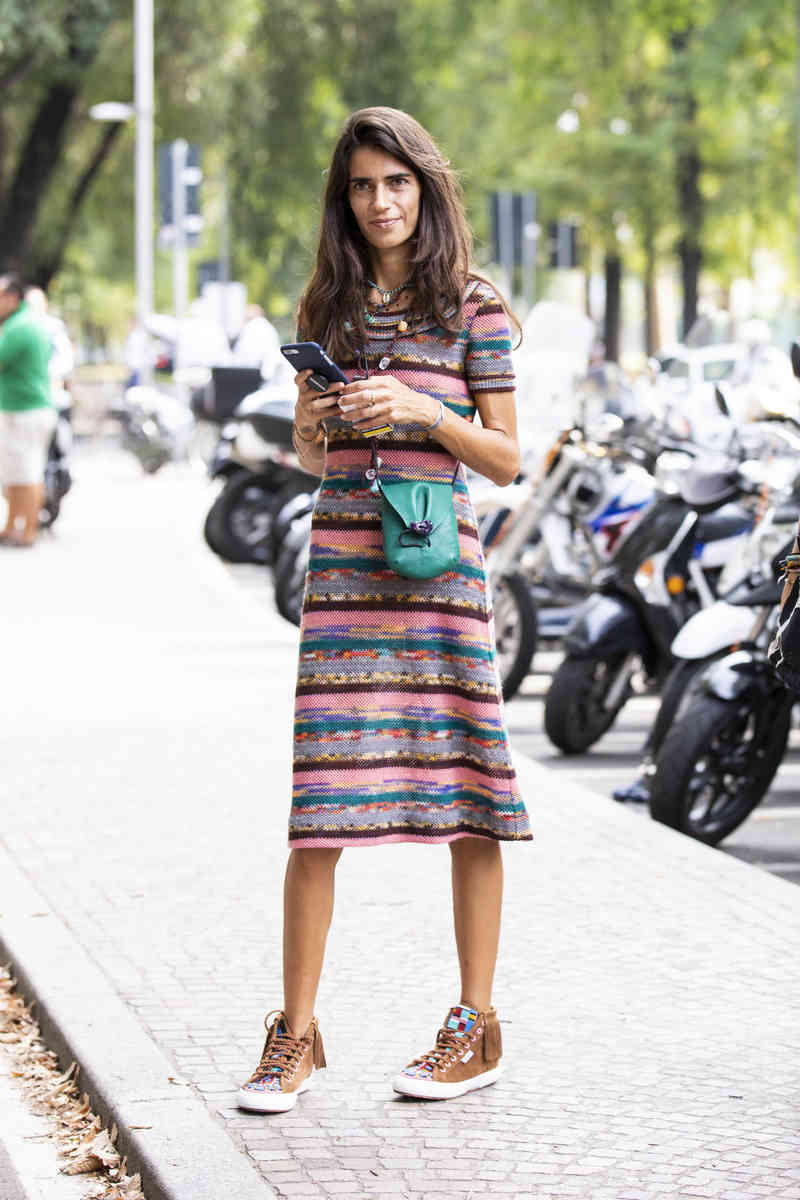 Statement Sneaker and Printed Dress
Add more interest to a fun dress with a fun sparkly sneaker.
---
MORE FROM OUR STYLE EDITOR