STYLE FILE
Parajumpers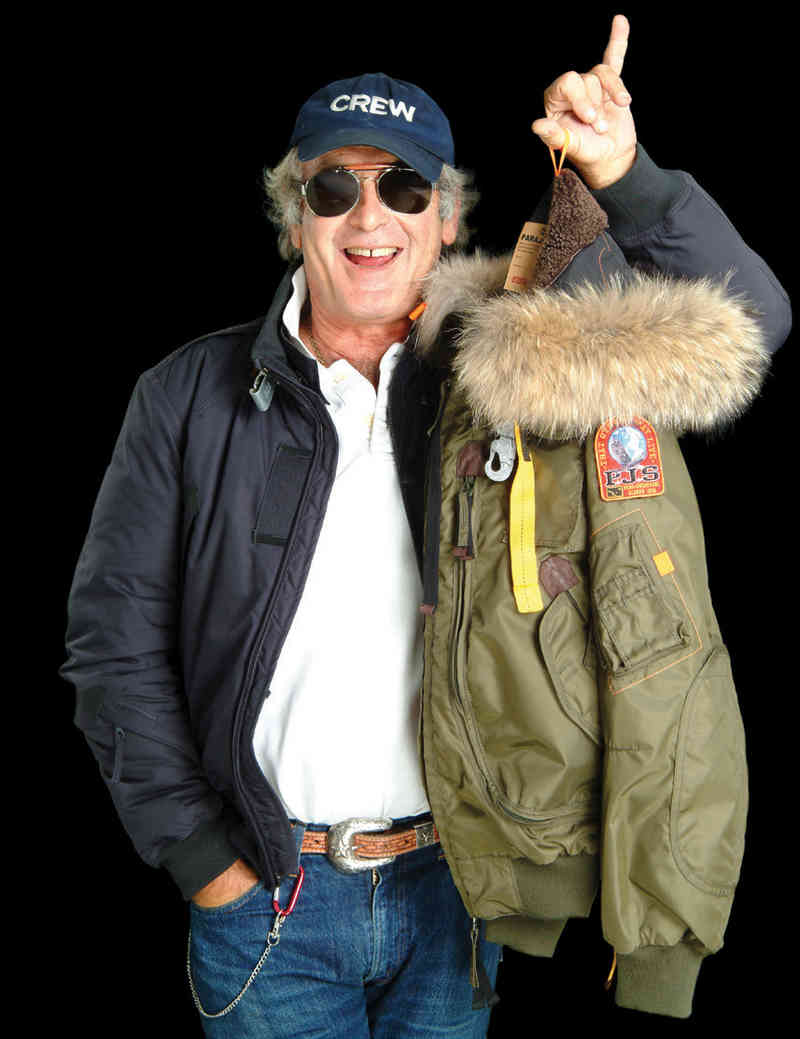 We recently sat down with Massimo Rossetti, designer of Parajumpers. See how a chance meeting with a serving member of the 210th Rescue Squadron in Alaska provided inspiration for his collection of technical outerwear.
On a typical day, what are you doing at ...
7:00 am
Sleeping!! Because I like to work during the night, I feel more creative and focused. Sometimes I start at 10pm and finish at 3 or 4 am.
1:00 pm
During the day, I work in my wood laboratory/workshop or in my garden. Manual activities of any kind really help me relax my mind.
8:00 pm
Sitting at dinner with my family, having discussions on all topics with my wife, listening to my young daughter telling me about her day, watching the news on tv.
Where do you find inspiration?
I find inspiration from the people walking down the streets, that I come across in the airports, at the supermarket, in the restaurants, but mostly just walking around the streets. I like to sit on the stairs in front of Saint Patrick's Cathedral and watch the world walking just in front of me: people of any kind, gender, of any race and different style.
What men do you admire for their personal style?
George Clooney
What is your most prized possession?
My boat
What do you never leave home without?
My baseball cap
Favorite destination to travel to?
Sardinia, with its beautiful seas like nowhere else in the world (and I have seen MANY other seas).
What items should every man own?
A unique belt, a great pair of shoes and of course, A Parajumpers jacket.
Parajumpers has an interesting backstory, can you tell us more about how the men of the 210th Rescue Squadron, from Alaska, have inspired the collection?
I remember this "tiny" man, lots of tattoos, a beard and his eyes being color grey, very sharp and intelligent. He was a good man, but I, unfortunately, do not remember his name. Curious about me being an Italian in Alaska, back in those days when traveling was not so easy and my English so much worse than today! Fascinated about my origins, my family and my job. And just like I explained my life, he talked to me about his own flying helicopters and saving lives of people, men, women and kids... crazy hardcore training, tremendous strength and challenging missions... A true hero underneath, "hidden" behind the scenes. But personally, one of those individuals that I would love to call "friend".
Shop our collection of Parajumpers
---
MORE FROM OUR STYLE EDITOR