STYLE FILE
Michael Bastian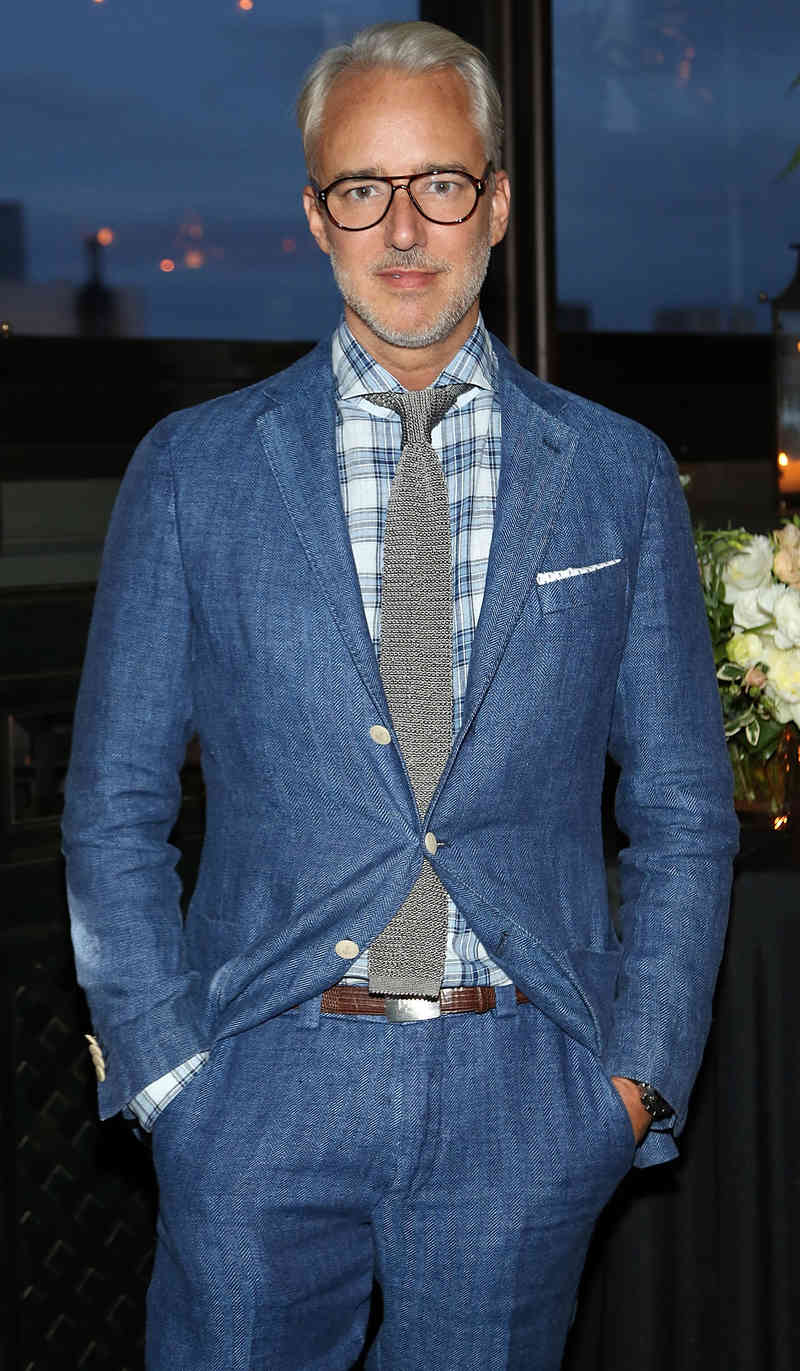 We caught up with Men's fashion designer, Michael Bastian, to find out what inspires him, his personal style, and what he thinks every man should own.
On a typical day what are you doing at….
7:00 am Usually laying in bed catching up on what happened on Twitter and Instagram while I was asleep.
1:00 pm Most likely eating my lunch while listening to a podcast like the New York Times 'The Daily' or 'Pod Save America'— my news consumption is alarmingly heavy these days, but it seems to be the same for everyone else I talk to.
8:00 pm Hopefully eating— We're trying to eat dinner before 9pm in my house these days and it's harder than you'd think living in NYC.
Where do you find inspiration?
Lately I've been falling back in love with vintage stores, flea markets, and thrift shopping after a long break— the late 80s and early 90s (which are feeling very interesting these days) are well represented there right now.
What men do you admire for their personal style?
I really loved the style of JFK Jr. and his ability to mix up sportswear with tailoring and always look natural and cool. It's really a pity we never got to see how his amazing style developed.
What is your most prized possession?
My wedding ring.
What do you never leave home without?
Keys, phone, wallet— it's actually written in chalk by the door in my apartment.
Favorite destination to travel to?
I've got this thing for Phoenix, Arizona— but maybe it's just a thing for the Arizona Biltmore Hotel. I'm a big Frank Lloyd Wright fan and while the Biltmore is technically credited to a student of his (Wright really designed the whole thing then walked away last minute over a dispute about adding a 3rd floor to the main building) his Taliesin West Studio is also right down the road.
What's on your shopping list for Fall?
I really want a pair of khaki double pleated chinos with side buckle adjusters— I think I'm ready to explore pleats again for the first time in about 30 years. But they've got to be Italian— they really understand this style of pant. Also a super simple navy cashmere top coat.
What defines your personal style?
My style is always pretty much classically based and very American, but with a couple surprises thrown in there— usually a weird or colorful accessory or something very 'high' mixed with something very 'low.' I'm also a big believer in some clothes being lucky— I'm kind of superstitious that way.
What items should every man own?
A really great, serious watch— it's the one thing that elevates everything else you wear, whether it's a tuxedo or a tee shirt and chopped off shorts.
Shop New Arrivals from Michael Bastian
---
MORE FROM OUR STYLE EDITOR