WHAT'S NEW
How to Wear it Now and Later
It's hard to get excited about Spring when we're still knee deep in Winter. But, this is actually the perfect time to inject some lightness into your wardrobe. Some of our favorite new arrivals are surprisingly easy to wear all year long, it's just about knowing what to pair them with. Here we show you how you can easily wear new pieces now and later.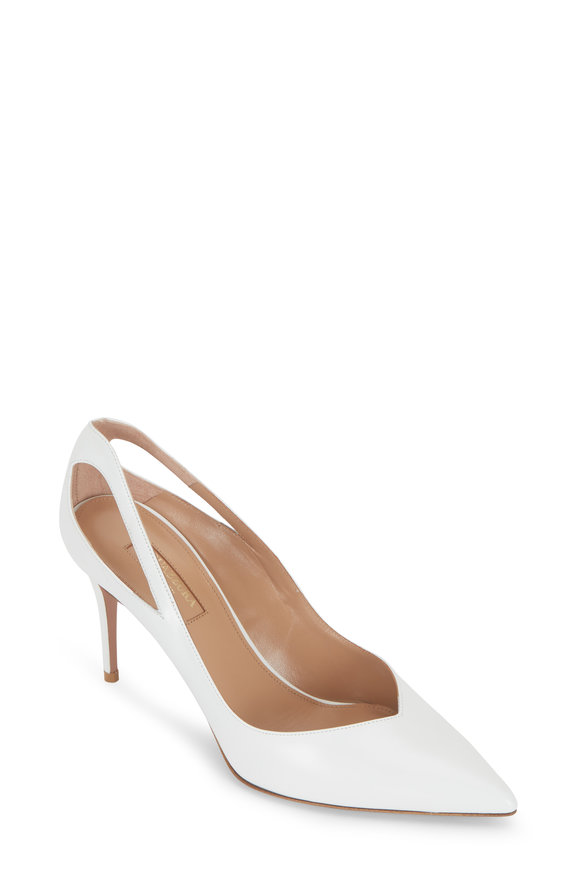 Aquazzura
Shiva White Leather Cut-Out Pump, 85mm
White Shoe
The rule that you cannot wear white before Memorial Day no longer applies. A crisp white pump adds an edge to classic black during the colder months and is a summer staple that will be in heavy rotation come June.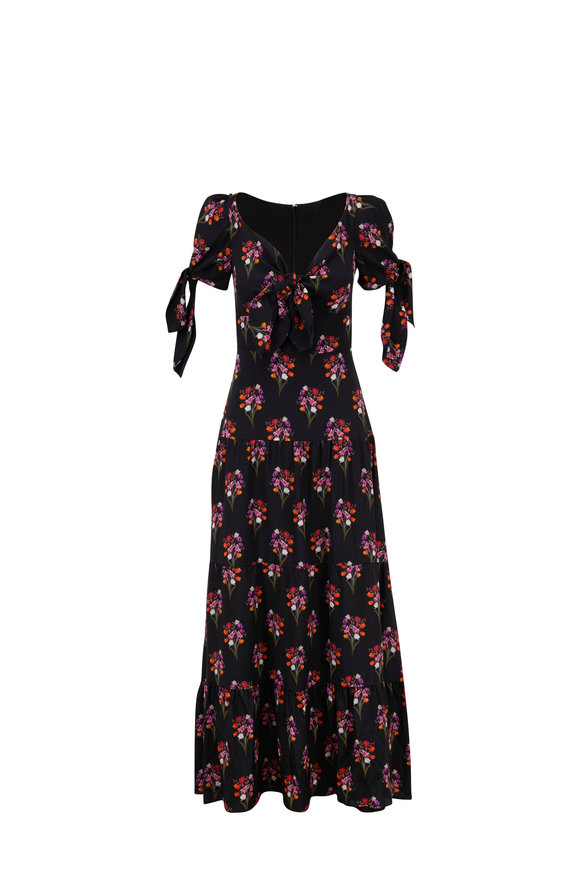 Borgo De Nor
Ophelia Black Silk Floral Printed Maxi Dress
Floral Dress
A floral maxi dress layered under a cozy knit is an easy winter look. Pair it with breezy sandals and a raffia tote throughout the summer.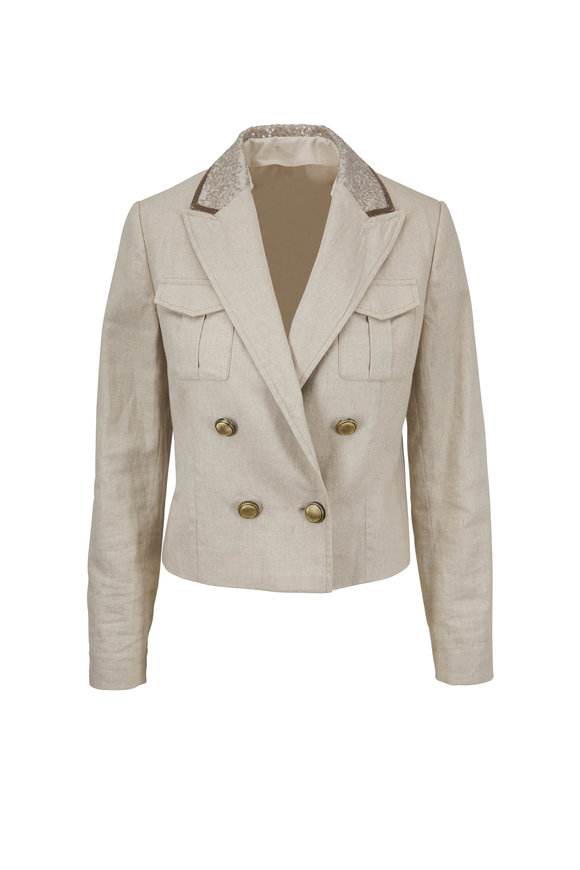 Brunello Cucinelli
Oyster Linen & Cotton Double-Breasted Jacket
Linen Jacket
A crop double breasted jacket is great alternative to a classic blazer. Swap black jeans for white as the weather warms up.
---
MORE FROM OUR STYLE EDITOR