SPOTLIGHT ON
Haute Victoire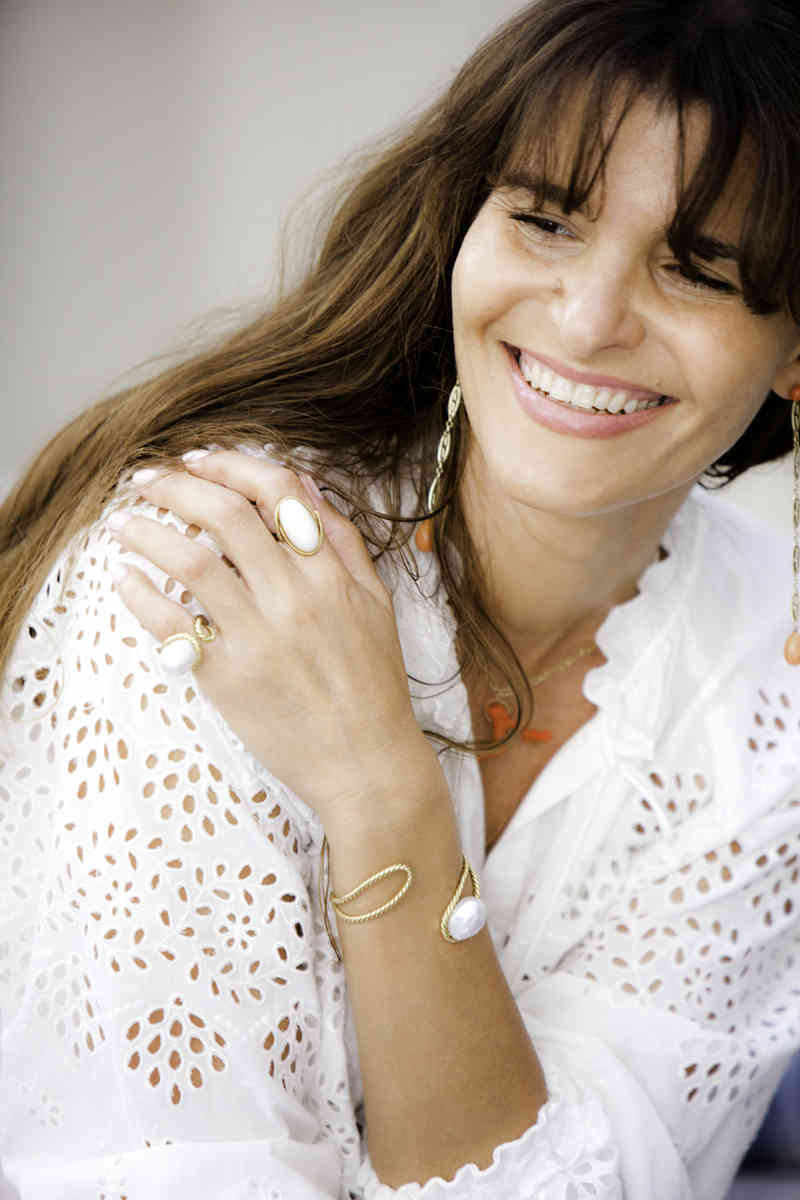 We recently sat down with Yasmina Benazzou, designer of Haute Victoire. She spent her childhood living in Morocco, Indonesia, and ultimately studying textiles in Paris. After a career in rug design, she launched Haute Victoire, creating one-of-a-kind pieces, many of which create a marriage between the vintage and the new. Her passion, individuality, and craftsmanship is present in everything she designs.
On a typical day what are you doing at ….
7:00 am: I'm not an early bird. I start my day at 9am checking emails and social media then I read the NYT while having breakfast. On weekends the OFF DUTY section by WSJ
1:00 pm: I usually have a quick lunch and get back to my studio work.
8:00 pm: I love to work late in the evening; my inspiration is enhanced at sunset. Fortunately my husband loves cooking and I usually join him for dinner around 8:30pm or we go out with friends.
Where do you find inspiration?
I need to be stimulated by culture and travels to be creative. Books, art films, exhibitions and my time spend in Morocco, Indonesia and Paris are woven into my creative life.
What women do you admire for their personal style?
Jeanne Toussaint – the creative director of CARTIER for four decades – had an amazing sense of style and an incredible eye for jewelry.
What is your most prized possession?
The art collection I have been collecting with my husband especially the ceramic collection of Picasso, Lurçat and Portanier.
What do you never leave home without?
I always have a Smythson sketchbook with me to draw jewelry when I'm inspired. You can never predict when inspiration strikes.
What are your summer travel plans?
I used to spend summers in the Hamptons but this year I decided to try something new and I will be in Europe and St Barth.
What do you always pack for vacation?
I always pack too much. I feel I need to take everything with me but two things I never forget are French novels and an Haute Victoire charm necklace.
What defines your personal style?
Colors dictate my style and I love mixing pieces from my favorite brands (Gabriela Hearst, The Row, Lingua Franca sweaters) with some vintage pieces (Yves Saint Laurent).
What items should every woman own?
Jewelry pieces that stay with you your whole life and great heels.
---
MORE FROM OUR STYLE EDITOR