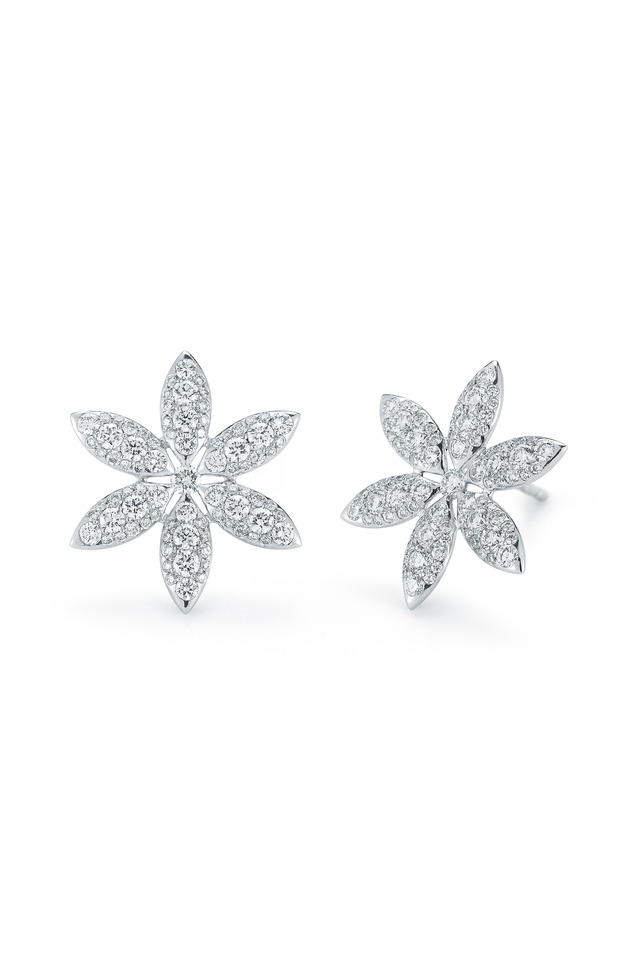 Hover over image to zoom
White Gold Diamond Pinwheel Stud Earrings
PRODUCT CODE: 867502
This product is currently out of stock.
These lovely earrings feature a pinwheel design like the spokes of a wheel or the petals of a flower with sparkling clusters of round brilliant-cut diamonds for an organic shape and aesthetic. It has 170 brilliant diamonds (1.22cts) set in 18k white gold.
Details
18k white gold
1.22cts color: FG; clarity: VS1-2 (170) round, brilliant-cut white-diamond gemstones
if @product.size_conversions_present?