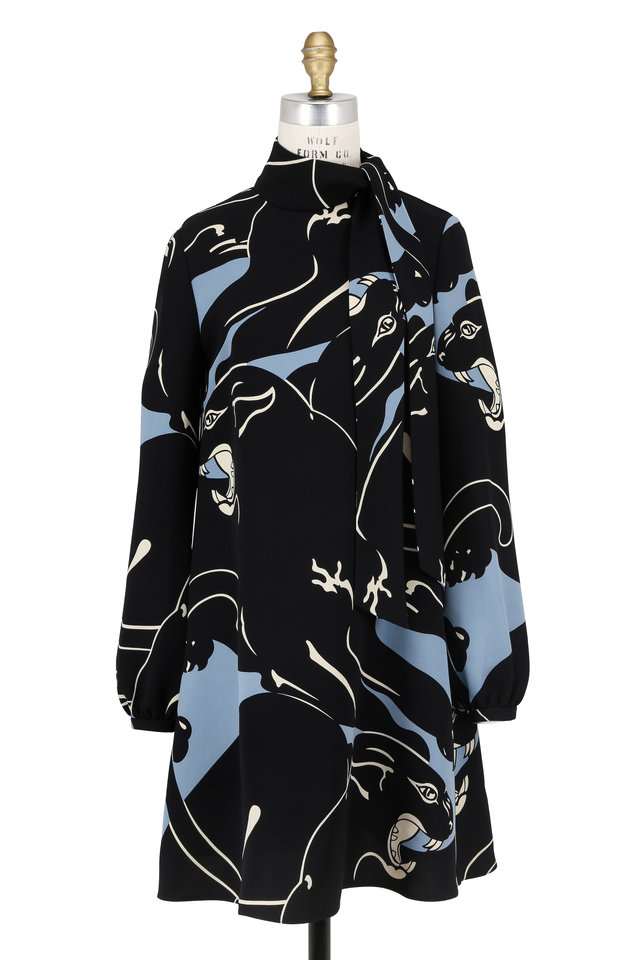 Hover over image to zoom
Black Silk Panther Print Long Sleeve Dress
PRODUCT CODE: 1138629
This product is currently out of stock.
Details
100% silk; unlined
Dry clean
High neckline with self-tie
Concealed back zip closure
Bishop sleeves; single button cuffs
Flared hem
Made in Italy
if @product.size_conversions_present?
Free Alterations
---
We want everything to fit you perfectly!
Whether you shop online or in-store, we offer free alterations on any regular priced item sold. Simply bring your purchases into one of our eight stores and our award-winning tailors and seamstresses will ensure the perfect fit. For questions or to set up an appointment, call our e-concierge, Norma, at 1-844-855-HUGS.