Atelier Munro is an innovative, young brand from Amsterdam that specializes in modern tailoring. Munro believes in fine quality garments for your everyday life. With their signature slim fit and state-of-the-art made-to-measure, this Dutch label is one of our most exciting new brands at an exceptional value. Fully customize your own polo shirt, blazer, jeans, sneakers, and accessories, with pricing starting at $350. Products arrive in only 4-6 weeks.
Click Here to Book an In-Store Appointment or Call our E-Concierge at 844-855-4847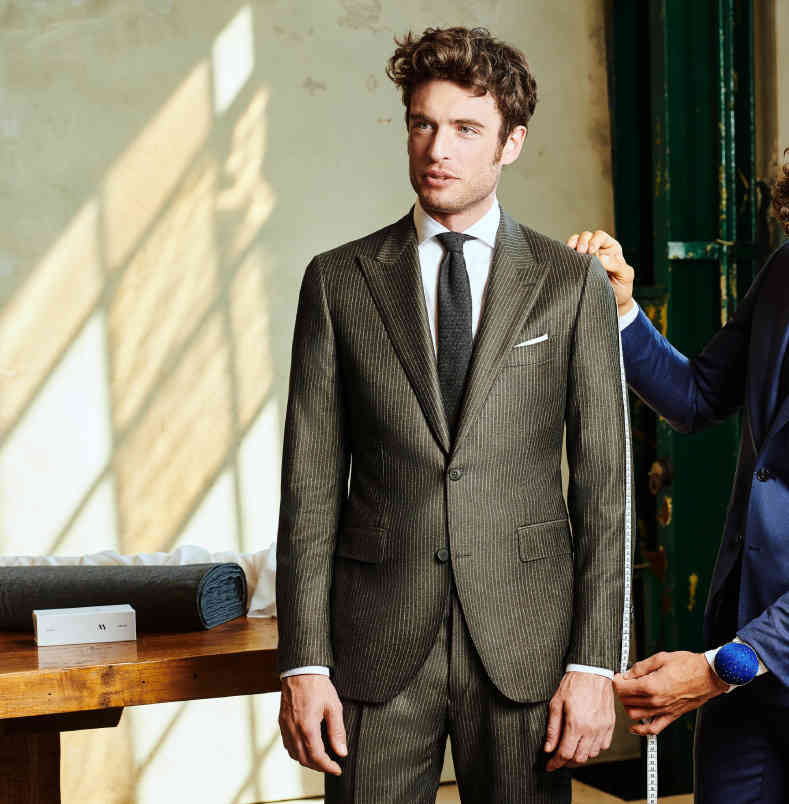 How to Get Started:
Step 1: Book an In-Store Appointment
Our in-store Atelier Munro showroom combines innovative technology with traditional craftsmanship, making your selections easy and efficient. Your Style Advisor will help you select from hundreds of fabric choices from the finest Italian mills. Then select the basic fit you like best. Our expert tailors will take your measurements and note where adjustments need to be made, creating your Fit Profile. Once this is created, your measurements are kept on file for future orders.
Step 2: Customize Your Look
There are numerous styling options to choose from. Select all your preferred structural and tailoring details from the placement of buttons and pockets to monograms, stitching, shoulder type, and more.
Step 3: Get the Perfect Fit
Your measurements are then sent to an Atelier Munro expert tailor and within 4-6 weeks your garments will arrive in-store. Any necessary final alterations to sleeves or pant length our made to fine-tune your perfect fit.


Discover a New Custom-Crafted Experience...
Atelier Munro Made-to-Order Shoes
Atelier Munro offers made-to-order dress shoes and sneakers. Made in Italy, this footwear is artisan-crafted and exclusively made for you using single-pair production. Design your own style of Loafers, Chelseas, Monk-Straps, Derbeys, Oxfords, boots, sneakers, and high-tops. Select from the finest leathers and brushed suedes. Add a personal monogram for the perfect final touch.
Starting at $350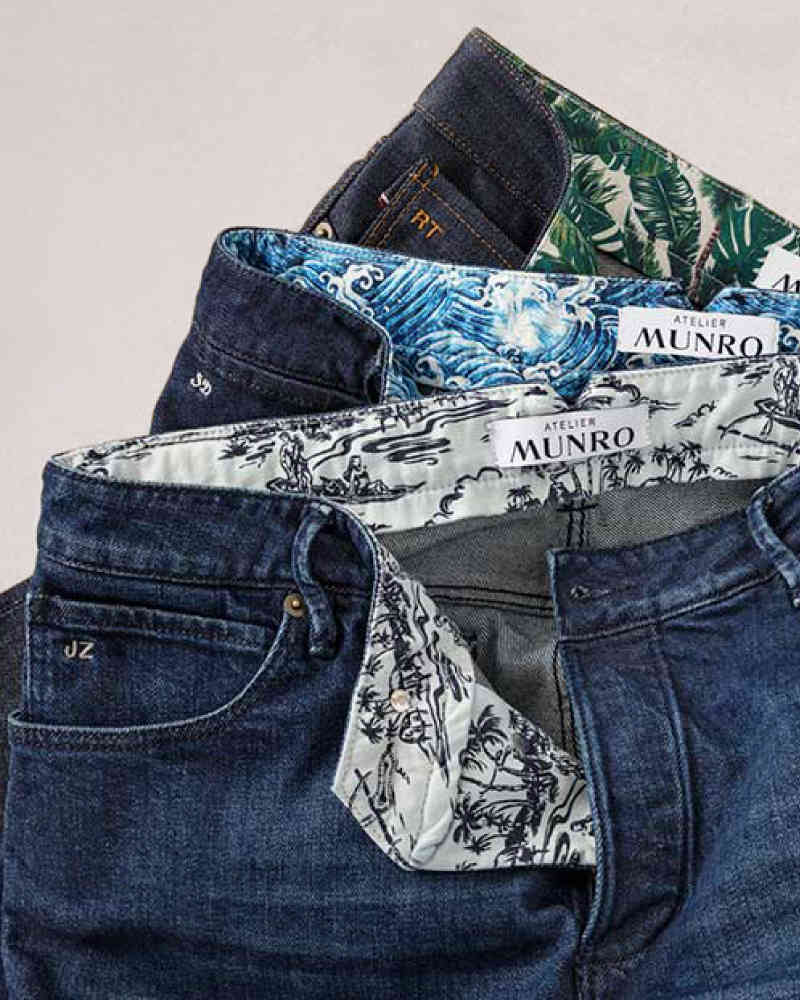 Atelier Munro Custom-Made Denim
Atelier Munro has expanded their casual pants options with more denim and chinos. Select everything from wash, waistband type, closure, hem finish, stitching, and button. Made from fabric woven by the famous Candiani mill, these soft-stretch jeans are made with comfort and ease of movement in mind.
Starting at $395
Atelier Munro Custom-Made Outerwear
A new addition to the Atelier Munro offerings, make a statement with your own custom outerwear look. Select your style of single-breasted or double-breasted, length, construction, lining, and more. Pick from timeless wools and cashmeres to bold herringbones and plaids.
Starting at $995