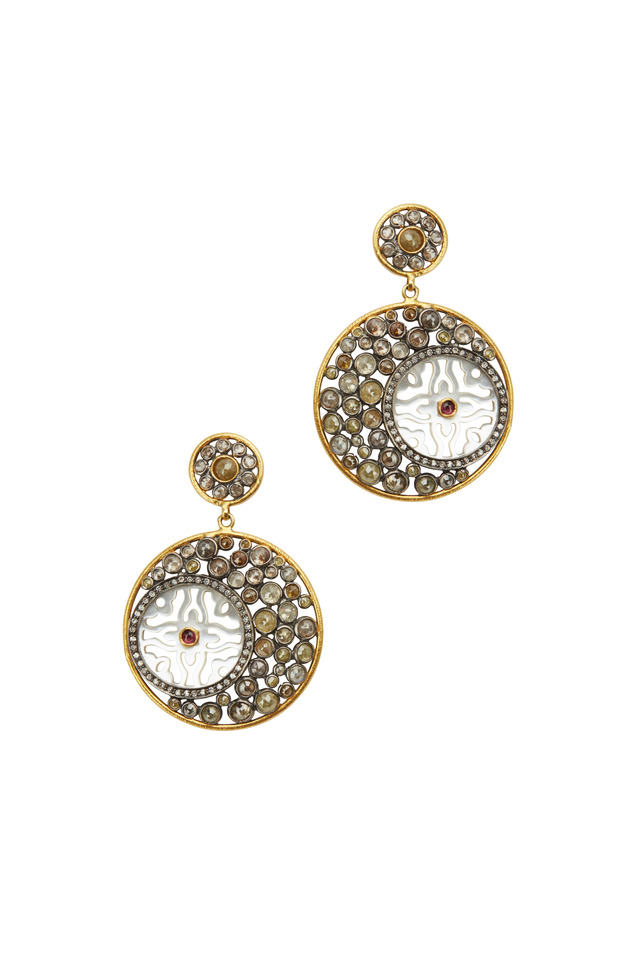 Hover over image to zoom
Gold & Silver Cognac Diamond Earrings
PRODUCT CODE: 902588
This product is currently out of stock.
Gemstones and diamonds join together in this distinct piece by Lori Ann. It is set in 14k gold with mother of pearl, cognac diamonds and tourmaline gemstones.
Details
14k gold & rhodium plated sterling silver
Mother of pearl
Cognac diamonds
Tourmaline gemstones
if @product.size_conversions_present?