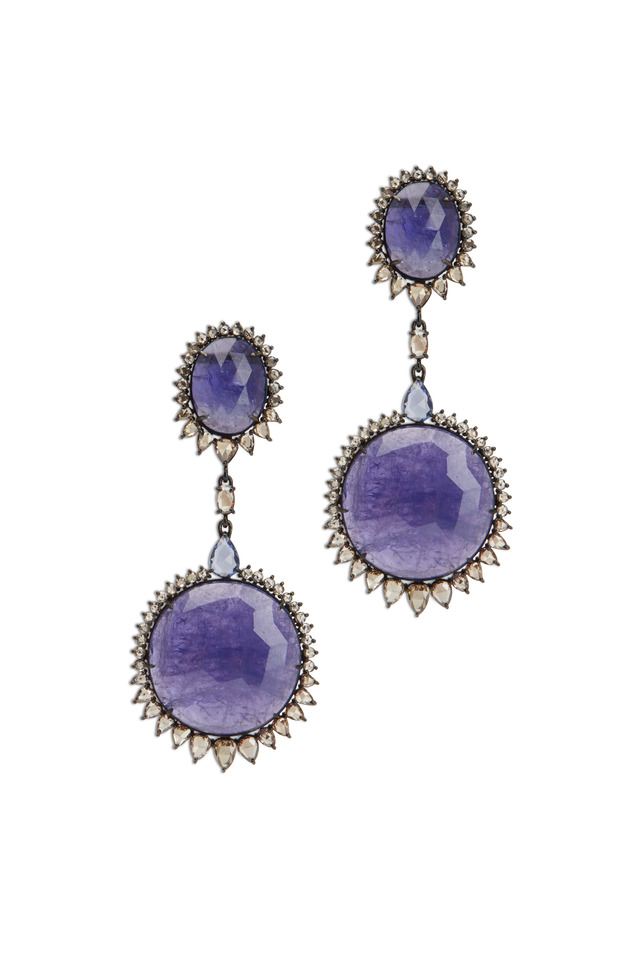 Hover over image to zoom
White Gold Tanzanite Sapphire Diamond Earrings
PRODUCT CODE: 902313
Price available on request.
This product is currently out of stock.
Vivacious violet, these tanzanite and diamond dangle earrings are an abundance of beauty! Sleek white gold is set with sparkling, jagged diamond edges for a lovely shape that showcases two sets of wonderfully-colored tanzanite gemstones.
Details
18k white gold
86.26cts tanzanite gemstones
1.19cts blue sapphire gemstones
6.86cts white diamonds
if @product.size_conversions_present?