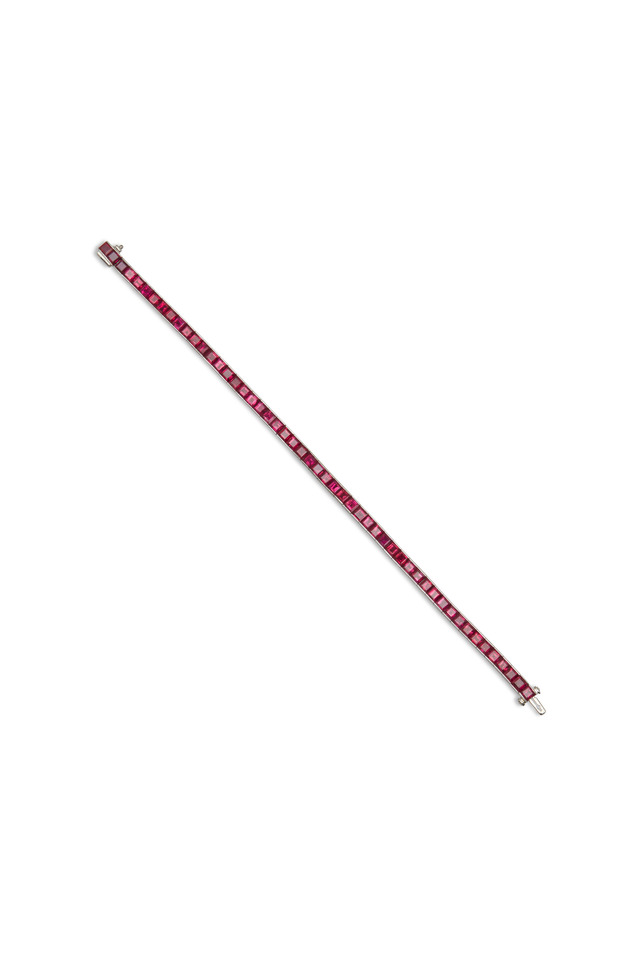 Hover over image to zoom
Platinum Ruby Block Line Bracelet
PRODUCT CODE: 887461
Price available on request.
This product is currently out of stock.
Endlessly enchanting, this stunning ruby line bracelet offers lovely, passionate hues in a sleek design. Pale platinum forms a slender line of scintillating red ruby gemstones. This piece pairs luminous luster with gorgeous glitter.
Details
Platinum
13.21cts (52) square-cut ruby gemstones
if @product.size_conversions_present?