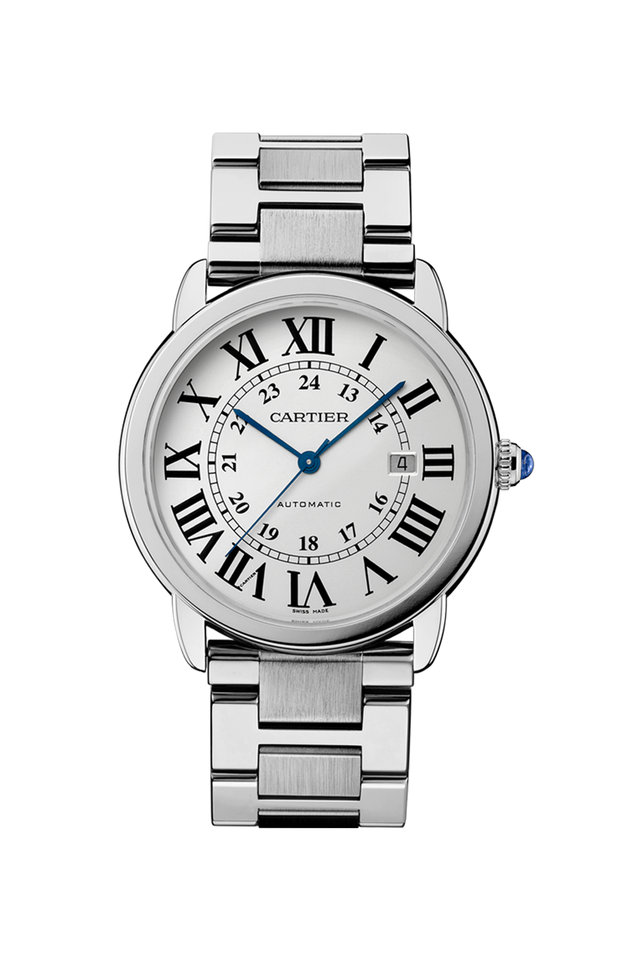 Ronde Solo de Cartier Watch, Extra-Large Model
PRODUCT CODE: 804945
This product is currently out of stock.
The Ronde Solo preserves the perfectly pitched classical elegance and signature Cartier features of the Ronde de Cartier watch that serves as its inspiration: Roman numerals, blue sword-shaped hands, winding mechanism crowned with a sapphire and rail-track minute circle.
Details
Movement: automatic
Case material: steel
Case diameter: 42 mm
Case thickness: 8.36 mm
Bracelet/Strap: steel bracelet
Ref: W6701011
if @product.size_conversions_present?